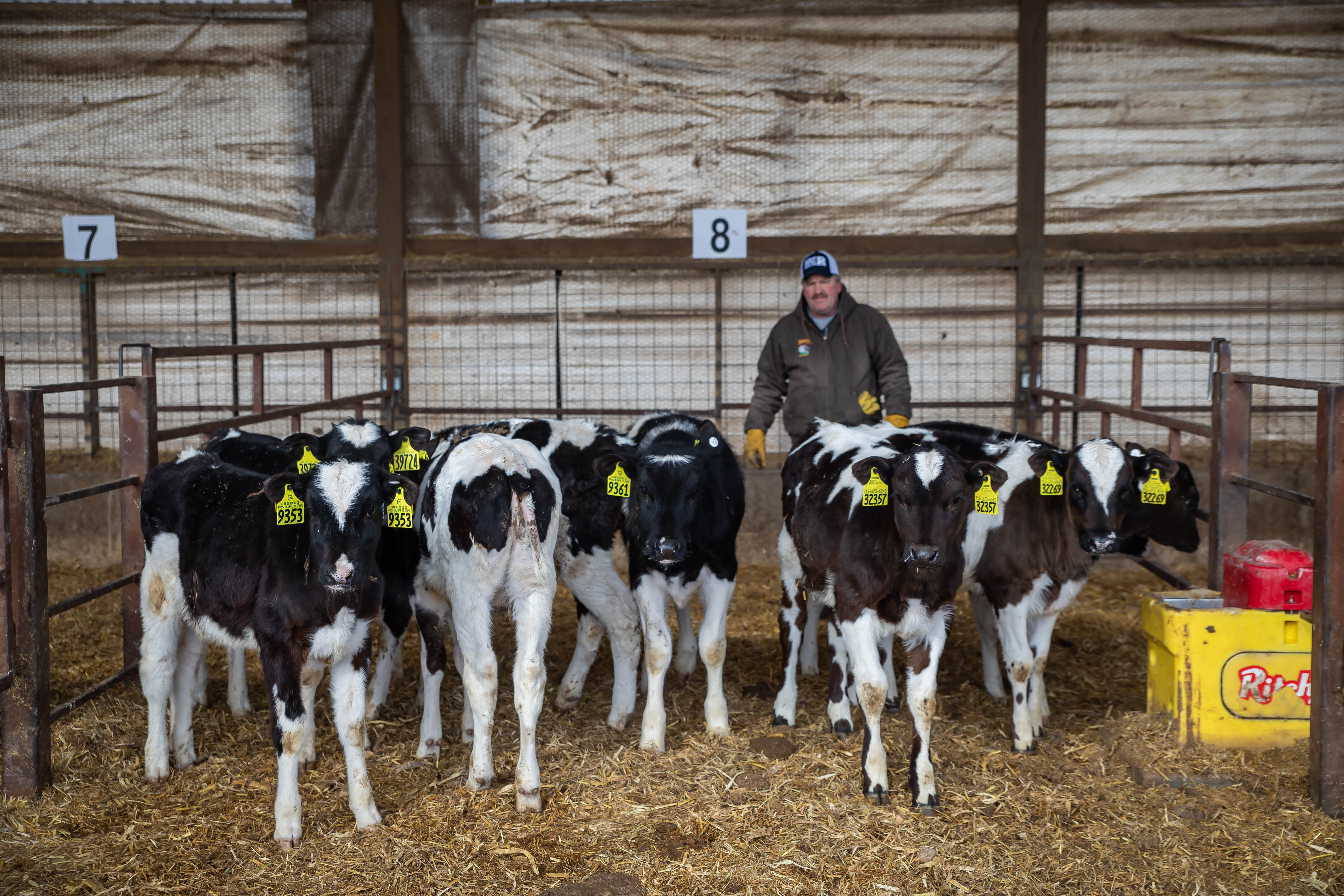 Vaccination program helps calves look better, do better
Calf raiser J Hall has a few rules for calves in his care. "Before we pick up a calf, we ask that it has been given a gallon of colostrum, had its navel dipped, been tagged and is being kept in a clean, dry place. We also want that calf to have been given BOVILIS® NASALGEN® 3.
"When Merck Animal Health came out with BOVILIS NASALGEN 3, we started using it on a regular basis. It allows for a strong, early immune response since the vaccine goes directly to the mucosal surfaces of the nose," he adds. "The calves look better, and they do better. We see less snotty noses and less coughing."
During the four to five months the calves are at Halls Calf Ranch, they are vaccinated twice for bovine coronavirus, the first at one week and a booster at four weeks. They are vaccinated for salmonella at four to five weeks of age, and pasteurella pneumonia at six weeks. "Once they are a little older, they get a five-way viral/five-way lepto and pinkeye vaccine," he says.
"We booster with BOVILIS NASALGEN 3 when we move calves from hutches to the barn at 10 weeks old," Hall explains. "That's a stress point when we move them, so we give it again."
Halls Calf Ranch has been using intranasal vaccines for as long as they've been available. "We switched to BOVILIS NASALGEN 3 when it came on the market," he continues. "BOVILIS NASALGEN 3 works better for us. We're very happy with it."
Hall also appreciates how easy it is on the calves. "They don't even notice that you've given it to them. It doesn't affect them at all," he says.
He also likes the blue diluent when administered: "It makes a little tint on the calf's nose, so you know it's been treated."