2177®
Tenosynovitis Vaccine
For the vaccination of chickens 1 day of age for the prevention of reovirus associated diseases.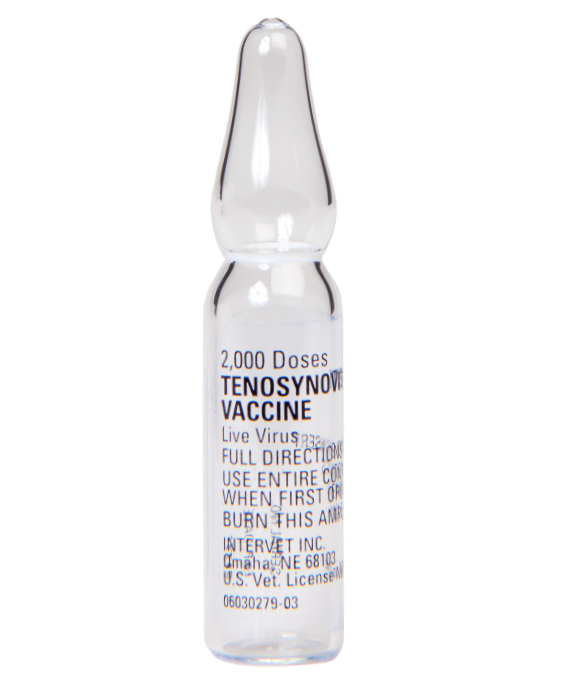 ADVANTAGES:
Safe for use in day of age broilers
Natural non-pathogenic strain is not attenuated and cannot revert to virulence
No interference with serotype 2 and serotype 3 Marek's disease vaccines
Excellent protection against virulent challenge with reovirus
Protection in the presence of maternal antibody
RESOURCES

To view our complete product lineup, click to view
our POULTRY PRODUCT CATALOG vol. 3.0.