BURSA-VAC®
Bursal Disease Vaccine
For vaccination of healthy chickens 7 to 14 days of age, as an aid in the prevention of infectious bursal disease (IBD) and to maximize response to subsequent inactivated IBD vaccines.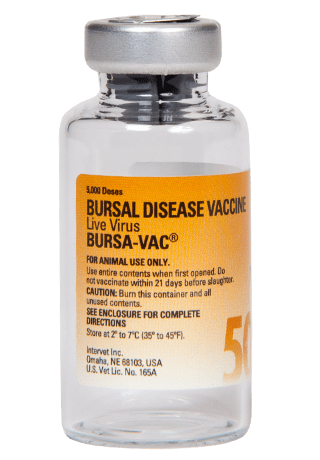 ADVANTAGES:
Stimulates stronger immune response than intermediate IBD vaccines
Ensures maximum response to vaccination with inactivated IBD vaccines
An essential component of a broiler breeder vaccination program when high parental IBD titers are desired in the progeny
RESOURCES

To view our complete product lineup, click to view
our POULTRY PRODUCT CATALOG vol. 3.0.