TRIVAC-ARK®
Newcastle – Bronchitis Vaccine
For the vaccination of healthy chickens at 1 day of age or older for protection against Newcastle disease (ND) and Massachusetts and Arkansas types of infectious bronchitis (IB).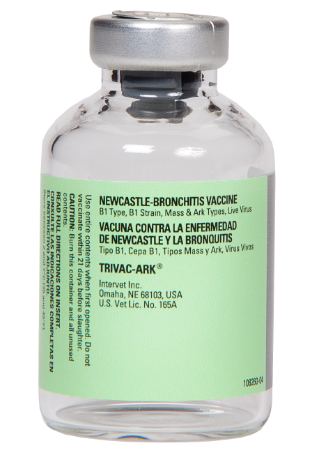 ADVANTAGES:
Safe to use for hatchery application
Mild reaction
Highly immunogenic protection against ND and broad-spectrum protection against IB
Provides cross protection against all Arkansas type of IB viruses
Excellent immunity when used as a field boost
RESOURCES

To view our complete product lineup, click to view
our POULTRY PRODUCT CATALOG vol. 3.0.