Merck Acquires Antelliq Corporation
Real-time Data and Insights Help Improve Animal Management and Health Outcomes
Merck announced completion of its acquisition of Antelliq Corporation on April 1, positioning the company as a global leader in emerging digital technology for livestock and companion animals. Antelliq is composed of well-recognized and market-leading brands Allflex Livestock Intelligence, Sure Petcare and Biomark. The animal health digital tracking, traceability and monitoring technology allows access to real-time, actionable data and insights to help, improve or enhance animal management and health outcomes – and complements the existing Merck Animal Health portfolio of vaccines, pharmaceuticals and animal welfare programs. It will be an operating unit within Merck Animal Health. More about Antelliq.
"The animal health industry is rapidly evolving with revolutionary digital solutions to manage the health and well-being of livestock and companion animals with animal identification, animal monitoring and smart data management as critical components of this technology," said Rick DeLuca, president, Merck Animal Health. "Through our commitment to the Science of Healthier Animals®, we are dedicated to advancing the health and well-being of animals and the people who take care of them."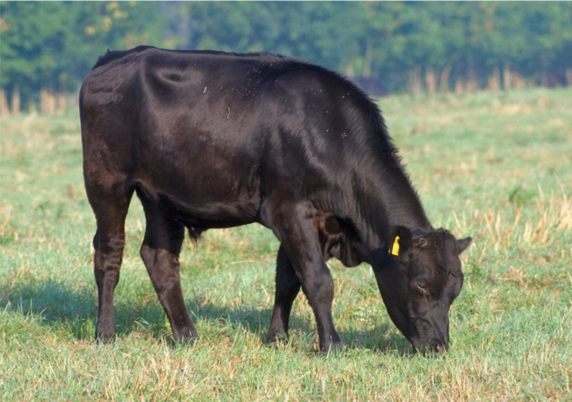 Traceability Enhances Consumer Confidence
USDA Releases Timeline for Replacing Metal Identification Tags
Traceability, animal ID and food security also were important topics discussed at the National Institute for Animal Agriculture (NIAA) Conference earlier this year. United States Department of Agriculture (USDA) Undersecretary for Marketing and Regulatory Programs (MRP) Greg Ibach noted the importance of being able to trace animal movement in the event of disease outbreak. Animal disease traceability helps animal health officials know where diseased and at-risk animals are, where they've been and when. The USDA is currently working to strengthen its traceability system to protect the long-term health, marketability and economic viability of the U.S. livestock industry. According to the USDA, "Achieving this goal is only possible through continued federal, state and industry collaboration."
Jack Shere, DVM, U.S. chief veterinary officer and USDA deputy administrator, veterinary services, discussed the agency's investigation into ways to make all data electronic/digital, including certification of veterinary inspection. "While there are several steps to strengthen the traceability system, the most essential is moving from metal identification tags to electronic identification tags in beef and dairy cattle, as well as in bison," he said. The electronic tags use radio frequency identification (RFID), which speeds information capture and sharing. One of the disadvantages of the metal ID tags is the numbers wear off, which makes it difficult to collect the animal ID at slaughter – and to retire the ID number as a result.
2019-23 Implementation timeline:
Dec. 31, 2019: USDA will discontinue providing free metal tags. Approved vendors are still permitted to produce metal tags for one additional year.
Jan. 1, 2021: USDA will no longer approve vendor production of metal ear tags. Accredited veterinarians and/or producers can no longer apply metal tags for official ID and must start using official RFID tags.
Jan. 1, 2023: RFID tags will be required for beef and dairy cattle and bison moving interstate that meet the above requirements. Animals previously tagged with metal ear tags will have to be retagged with RFID tags to move interstate.
Feeder cattle and animals moving directly to slaughter are not subject to RFID requirements.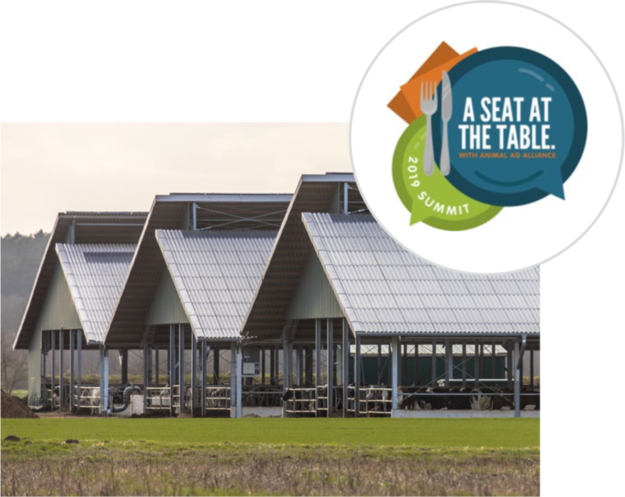 Animal Ag Alliance: 2019 Stakeholders Summit
A Seat at the Table
The 2019 Animal Ag Alliance Stakeholders Summit saw record attendance in April in Kansas City with close to 350 food chain stakeholders taking their seats at the table. From farm to retailer, the group gathered to listen, learn and share their perspectives.
A packed agenda included a consumer panel to share insights on grocery shopping and restaurant habits. A retail panel highlighted the issues they are working on, including food-safe products and traceability/transparency. The greatest threats to their supply chains mirror concerns of farmers: African swine fever, political trade barriers and labor. From food labels to animal welfare and sustainability, the sessions were informative and engaging.
In the spirit of this special animal welfare issue of the Merck Animal Health Veterinary & Consumer Affairs newsletter, an important message from the Summit that bears repeating: Farms need to make it harder for activists to gain access to your operations. Here are some tips from the Merck Animal Health Dairy CARE workshops that apply to any operation:
Check your gates and barns to ensure they are secure.
Look at your farm and what is visible from the road like a consumer – and make sure you like what you see.
Follow sound hiring practices – check references and background check new hires and trust your instincts. If it doesn't feel right, it probably isn't.
Make sure you are providing adequate animal handling training for your employees. Check out Merck Animal Health's Dairy Care365®, Cattle Care365® and Aqua Care365® animal handling video training programs, or contact your Merck Animal Health sales representative to learn more.
Write down your standard operating procedures (SOP) and train your employees on them. Employees can't meet your expectations if they don't know what they are.
Make sure you have a written animal care commitment in place – and have your employees read and sign it. This helps to ensure your employees are fully aware of your expectations around animal care and handling and lets them know it is important to you.
©2019 Intervet Inc., doing business as Merck Animal Health, a subsidiary of Merck & Co., Inc. All rights reserved.