No Doubts Here
The high-risk cattle have arrived. Now the work of SAFE-GUARD® begins.
Saddle cinches creak as a gate at Eastwood Cattle Co., draws open. The sun's just starting to rise over Parker, Kan., but the cattle backgrounding and custom grower yard is ready for the day.
The patriarch of the family farm, Mike Eastwood, is accustomed to the hectic scene ahead. As it often happens during the growing season, hundreds of calves will arrive today just as others ship out.
The ranch has almost 4,000 head coming in mostly from the South, including Florida, the Carolinas and Arkansas, along with local calves. They'll stay anywhere from 60-140 days depending on how much they need to gain.
Eastwood has worked with cattle his entire life — from growing up on the ranch when his father ran it, to working for a nutrition company before returning to the family backgrounding operation.
"Instead of telling everybody else how to do it, I decided to go ahead and feed 'em myself," Eastwood says.
The cattle are high risk, with little known health history. Some likely have never seen a syringe, and most are freshly weaned with stressed immune systems. Eastwood says the cattle need all the help the ranch can provide.
In addition to a good vaccination protocol and balanced feed, Eastwood relies on SAFE-GUARD® dewormer from Merck Animal Health to get the cattle where they need to be.
A Visible Difference
"They come in with rough hair and a hollow flank, but that all changes," Eastwood says. The cattle quickly rebound after deworming with SAFE-GUARD, he says, with noticeably glossier hair coats.
Most importantly, they start gaining.
"It goes to work quicker. It'll clean the cattle up and get their appetite up to speed," Eastwood says. "I've tried injectables and pour-ons. They just do better with SAFE-GUARD."
That's essential to the success of a backgrounding operation in an industry traditionally accompanied by plenty of risk.
"You have a lot of concerns, worries and problems, but with SAFE-GUARD, I don't worry about my dewormer," Eastwood explains. "I trust it. If something's wrong with the cattle, I don't say deworm 'em again."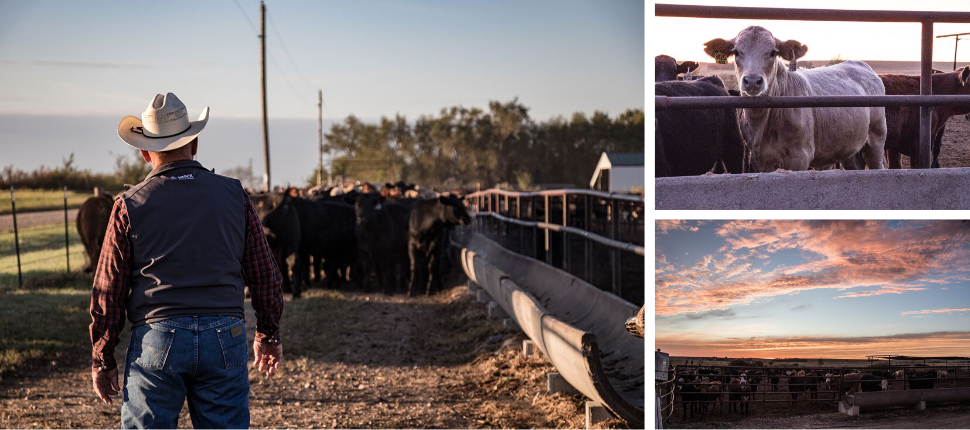 "It goes to work quicker. It'll clean the cattle up and get their appetite up to speed. I've tried injectables and pour-ons. They just do better with SAFE-GUARD."

— Mike Eastwood, Eastwood Cattle Co., Kansas
He says Safe-Guard is essential to achieve the gains they need to stay profitable.On top of the visible improvements he sees in the cattle, Eastwood knows SAFE-GUARD works by doing fecal tests.
"We run some fecal tests to make sure we're doing good," he says. "Very seldom have we ever had to deworm any cattle again after using SAFE-GUARD."
Proactive Treatment
Not only is the use of SAFE-GUARD a top priority on the ranch, but the timing of using the dewormer is also crucial.
"You gotta catch them early," Eastwood emphasizes. "Whether they're right off the truck, or a day after they get here, you need to be on the ball right from the start. Once you get behind, you're behind."
And that matters to the bottom line.
"If you let a calf go, without deworming, that calf gets sick," he says. "I don't care what medicine we use, it's not going to be good for anybody."
Using SAFE-GUARD removes deworming from Eastwood's list of concerns. It helps his operation stay successful — which matters to Eastwood, who hopes that one day his sons will take over the ranch.
"I'm about at the age where I need to think about retiring," he says, pausing between working calves through the chute. "With both the boys around close, maybe someday, they'll take it over."