Through and Through
Healthy cows, happy people at Louisiana's Branch ranch
In northern Louisiana, a few miles south of Shreveport, Tommie Rogers radiates enthusiasm. As he weaves his utility vehicle through a group of Brangus heifers, he talks about each with a youthful vibrance and southern drawl that are especially infectious. Egrets scatter.
"To be in this business and do what we do, it has to be a passion or you wouldn't do it on an everyday basis," the sixty-something cattleman shouts over the engine's grind. "One of the things I like the most about raising cattle happens during the fall calving season. Going out and tagging calves and seeing the product of your decision to breed that mamma cow. When that calf hits the ground, you're excited to go tag that calf and see how it worked."
That sense of care and pride is evident in all aspects of the Branch Ranch near Mansfield, La. Good-natured hard work has gone into everything here since Rogers established the ranch in 1981 — from health protocols to facilities to genetic decisions. The hundreds of registered Brangus cattle grazing the Bermuda grass hills are a testament to the operation's longtime quest for better cattle.
"The ranch was started with 10 Brangus cows and a Brangus bull near Branch, La. Then we grew through the process of upbreeding to get to the point where we are today," he says. "We went all in and started developing our Brangus cattle to meet the needs of the commercial cattle industry as it grew and changed."
Rogers, with the help of his crew and herd managers, added a second location five years ago near Natchitoches to serve as a development center. That's where weaning-age calves are developed, along with donor cows and the commercial herd.
"We feel that developing our bull power has really emphasized the quality of the genetics that we're producing," he says.
To reach the herd's full genetic potential, Branch Ranch takes extra care to provide a comfortable environment. That includes a health protocol suited to the region's tropical climate and high-parasite count.
"We like to keep them as comfortable as we possibly can so they can put the pounds on that they need to put on to get to that mature level," he says. "A regimented health and deworming program is very important, from very early on."
They rely on SAFE-GUARD. ®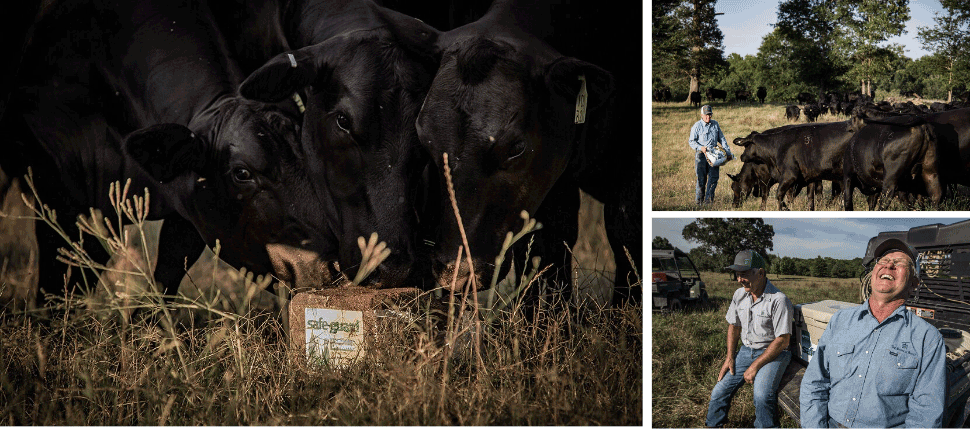 Health Advantage
Rogers first started using SAFE-GUARD cattle dewormer in the early years of Branch Ranch. More than 30 years later, he's still a believer.
"We noticed that we had a tremendous response from SAFE-GUARD immediately," Rogers says. "We kept using it and were a little nervous about developing a resistance factor against it, but we found that you could use SAFE-GUARD a number of times a year and it's still effective to where they don't develop defenses against it."
The dewormer from Merck Animal Health is powered by fenbendazole, which goes straight to the gut to quickly kill worms in just one day versus seven to 14 days for other endectocide- based products. It also prevents egg shedding and pasture contamination to effectively rid cattle of parasites.
"We noticed that we had a tremendous response from SAFE-GUARD immediately."

— Tommie Rogers, Branch Ranch, Louisiana
Dr. Paul Whittington, the veterinarian who prescribes the Branch Ranch protocol, says SAFE-GUARD's season-long effectiveness is matched by its versatility. Ranchers can choose between administering the dewormer chuteside or on pasture. Drench, paste, protein cubes, top-dress meal, blocks and flakes are among the many formulations available.
"SAFE-GUARD can be used effectively for about any cow man," Whittington says. "And the palatability is incredible."
Rogers mostly chooses to deliver SAFE-GUARD by oral suspension as cattle are worked through the ranch's covered working facilities; however, the ranch crew sometimes opts for cubes when it's impossible to gather up cattle from remote pastures.
"We get the same results every time," Rogers says. "As soon as you worm these cattle to try to get these parasites out of them, we see a result immediately. They come out slick, looking healthy."
Ronnie Walters, a Branch Ranch manager and longtime SAFE-GUARD customer, agrees. "When you come in with some cattle carrying a big egg load and worm them, their performance is tremendous."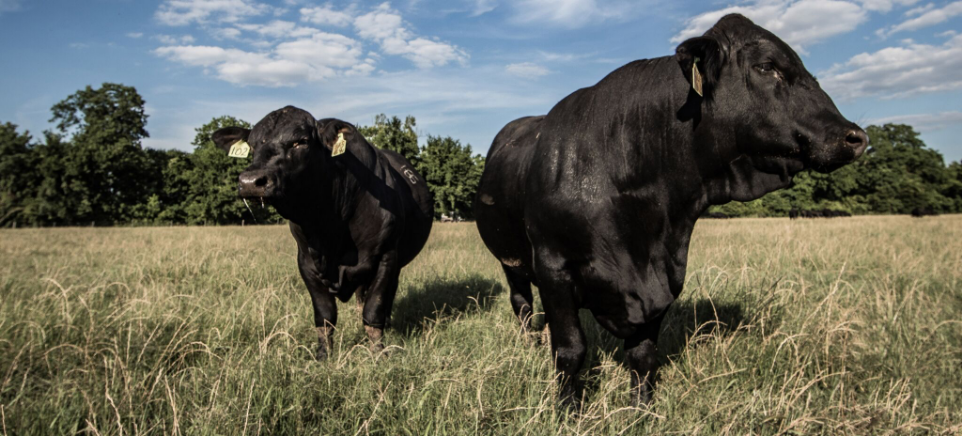 Return On Investment
Once cattle are dewormed, they're free to devote their energy to growth and performance rather than fighting parasites. The results at Branch Ranch are substantial.
"Our conception rates are a lot better and we've seen our weaning weights increase," says Derrick Miller, ranch manager. "SAFE-GUARD has a lot to do with that, as well as increased average daily gains."
According to a recent Merck Animal Health study, SAFE-GUARD increased calf weaning weight by an average of 28.9 lb. per head in 22 trials in 10 states, creating a consistent 10-to-1 return on investment.
Another advantage: A standard test to ensure the dewormer is working.
"A Merck Animal Health representative will fecal-test the herd before treatment to provide a report as to what type of parasites we're looking at and what dosage to use," Rogers adds. "Then the rep returns after treatment and fecal-tests again to see how well we treated them. That's a big aid that benefits our herd, top to bottom."
It's all part of building a better herd, ensuring more customers and creating the seasonal miracles that happen in the calving pens each fall.
"In the end, the ultimate goal is to breed these cattle as best we can to produce the product that we had envisioned. And the way to do that is to watch those babies hit the ground, watch them grow and see what you can do next time to make that product even better," Rogers says, heading home from the pastures.
"Following the protocol that we use with SAFE-GUARD and moving into the future, it's just going to help us raise that bar."