BOVILIS® VISION® 8 SOMNUS WITH SPUR®
Shown to be effective for the vaccination of healthy cattle against disease caused by Clostridium chauvoei, Cl. septicum, Cl. haemolyticum, Cl. novyi, Cl. sordellii, Cl. perfringens Type C and D, and Histophilus somni.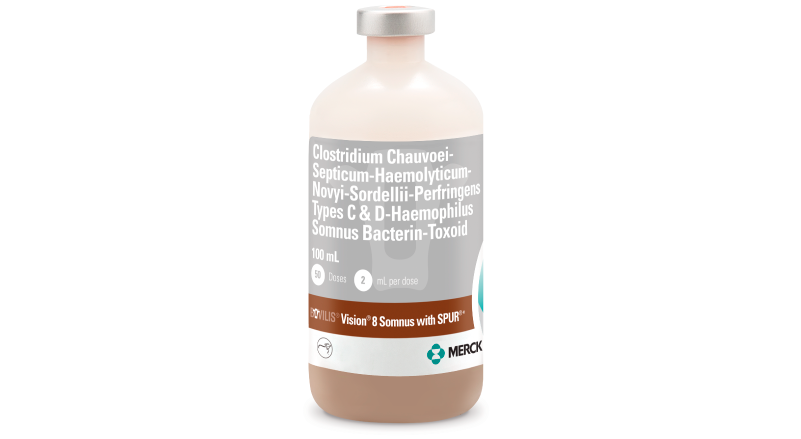 Diseases/Parasites
Indications
For use in healthy cattle as an aid in preventing disease caused by Clostridium chauvoei (Blackleg), septicum (Malignant edema), haemolyticum (Bacillary hemoglobinuria/Red Water), novyi (Black disease), sordellii, perfringens Types C & D (Enterotoxemia) and Haemophilus somnus.
Dosage
2 mL administered subcutaneously followed by another 2 mL injection three to four weeks later. Annual revaccination is recommended.
Supplied
10 dose, 50 dose
For additional information, please see the product label.