Our story
About Vence
Vence was founded to improve the affordability and availability of sustainable animal protein, a need that's growing alongside the world population.
Our mission
We're dedicated to delivering products and technology to the livestock
community that support the production of affordable, sustainable,
and environmental-friendly animal protein products for
a growing world population.
A short history of virtual fencing
Behavioral beginnings
The productivity and sustainability advantages of rotational grazing are well documented, but the extensive fencing it requires has historically limited adoption.
Dr. Dean Anderson came upon the idea for virtual fencing while researching cattle in the 1980s. He observed that animals responded to audio cues such as air horns, vehicle sounds and even his own voice, so he hypothesized he could replicate this by playing audio on a device attached to the animal.
He realized if the device also knew an animal's location, he could effectively control where it would move by creating virtual boundaries using GPS coordinates.
Years later, his research moved from research paper to the field with the help of Dr. Daniela Rus, the head of the Computer Science and Artificial Intelligence Lab at MIT. She had independently considered whether many of the theories applicable to the robotics field could be applied to livestock management.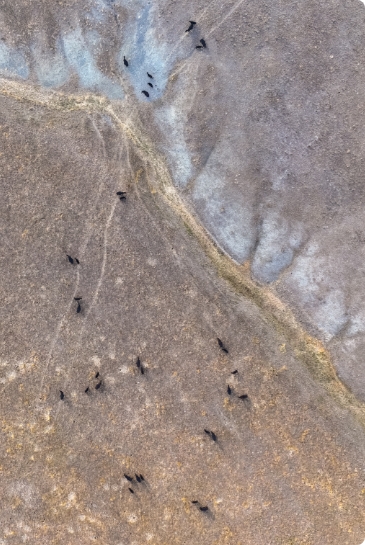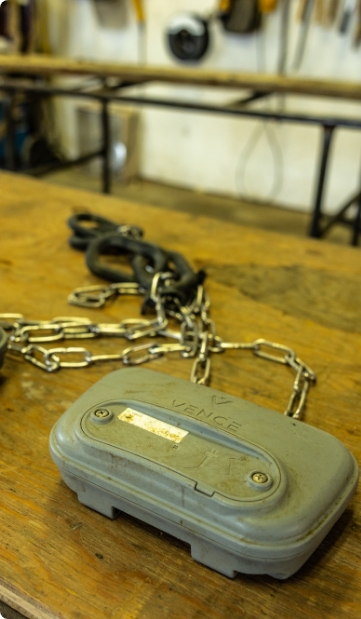 21st-century technology
In 2016, Jasper Holdsworth, a New Zealand livestock producer (and finance school graduate), was convinced there had to be a better way to capture the benefits of rotational grazing.
Thanks to the efforts of Dr. Anderson and the subsequent research of Dr. Rus, a virtual fencing solution for controlling animal movement already existed. The research was visionary, but the $300,000-per-unit cost had previously put commercialization out of reach. But that was about to change. Holdsworth reached out to his network for a technology-based solution to fencing and that query planted the seed for Vence.
Holdsworth partnered with Vence co-founder Frank Wooten, who began to define the technology needed to make Vence commercially viable. In 2017, the company closed on its first round of seed/investment funding. From 2018 to 2021, they focused on developing, deploying, and running trials on the equipment that would become Vence.
The visionary founders of Vence applied 21st-century technology and business acumen to the groundbreaking work of Dr. Anderson and Dr. Rus. The result? A powerful and affordable virtual fencing system.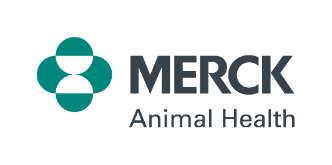 A boundless future
In 2022, Merck Animal Health recognized Vence's immense potential and acquired the company, adding it to a growing portfolio of animal health solutions and allowing Vence to expand its efforts to revolutionize the future of cattle and range management.