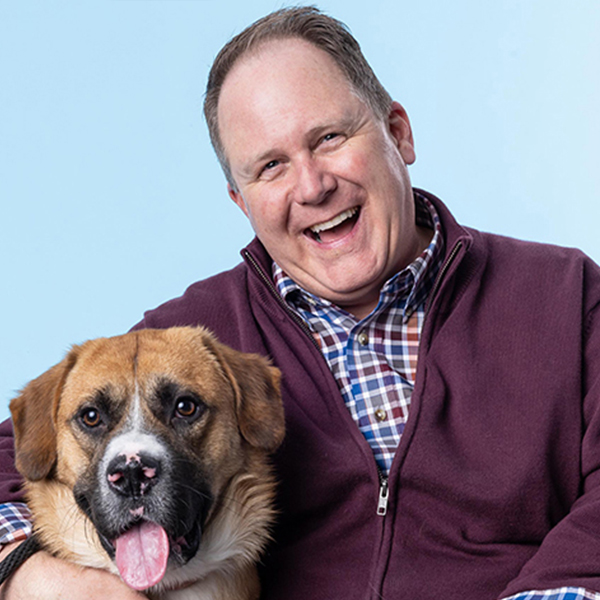 Dr. Joel Sailor
DVM,
Associate Director,
Veterinary Professional Services
Dr. Sailor grew up in Florida and has recently relocated to North Carolina. He was inspired to become a veterinarian due to his love of science and his knack for solving problems. He has been participating in clinical research of Merck Animal Health products for over a decade.
Dr. Sailor was drawn to Merck Animal Health because of its culture of science, collaboration, and integrity. He feels that Merck Animal Health is unconditionally committed to its partnership with veterinarians and to communicating clearly with them to provide the best veterinary care.

---
---
"Merck Animal Health maintains a culture of science, collaboration, and integrity."
---
---
As a Sr. Professional Services Veterinarian, Dr. Sailor connects the details in the science that help to drive the business. He enjoys teaching about practice management, speaking with practice owners, and helping them to achieve their individual goals. He is excited about the future of veterinary medicine as technology progresses to revolutionize the diagnostic and patient management processes.
When he's not in the field, Dr. Sailor enjoys hiking and spending time in the beautiful Appalachian Mountains of North Carolina.
Education
Bachelor of Science, Microbiology,

College of Agriculture, University of Florida

Doctor of Veterinary Medicine,

College of Veterinary Medicine, University of Florida
Areas of Interest
Clinical research
Practice management enhancement
Publications
Dermatology Digest 2009. Contributing author; circulated in national journals. Novartis Animal Health.
Marketing Successful Dermatology Services. Online webinar for CE, www.ceforvetsandtechs.com/Derm_courses.html
Turn or Burn: A Paradigm Shift. Presented at the 2006 Novartis National Sales Meeting and National Broadcasted Teleconferences.
Case study: Boosting repeat visits and dental care. Veterinary Economics, March 1996. (Practice featured for compliance in dentistry).
Featured Clinic for Weight Management Program for Hill's Pet Nutrition. 2000. Distributed in Clinic Weight Management Materials.
Synovial and serum levels of triamcinolone following intra-articular administration of triamcinolone acetonide in the horse. Chen, Sailor, Collier, and Weigand. J Vet Pharmacol Ther, 1992;215:240-6.
AVDA Award Submission, Veterinary Economics, April 1990.