Merck Animal Health Sponsors and Hosts Veterinary Entrepreneurship Academy Capstone Project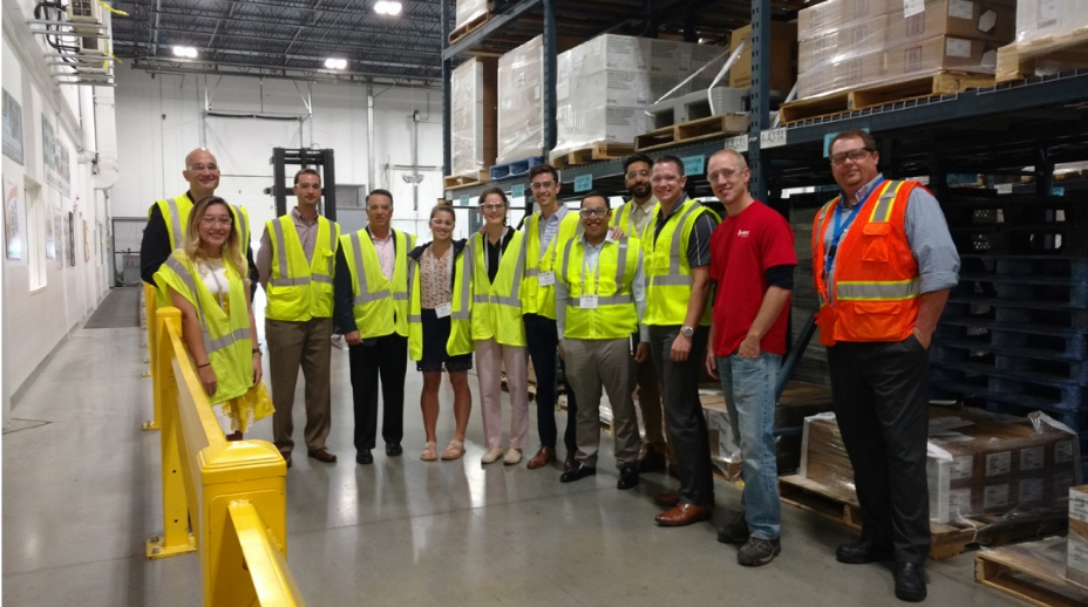 For the second year, Merck Animal Health brought veterinary students together to participate in a summer project designed to help accelerate innovations in the animal health industry. The students' summer activities ranged from working with IBM's Watson computer-based learning to improve algorithms in wearable technologies to patenting, prototyping and licensing new applicator devices. Aaron Massecar, MA, PhD, Senior Vice President, North American Veterinary Community, and Christine Kjeell, LVT, MBA, Veterinary Entrepreneurship Academy, managed this program throughout the summer with weekly teleconferences, providing coaching to the students.
As part of Merck Animal Health's sponsorship, students in the program came together for a chance to make a "shark tank" style pitch to judges on either a real or imaginary concept for a business and to showcase what they had done and learned over the summer. Merck Animal Health judges included Taylor Tillery, DVM, professional services veterinarian; Ed Dinicola, associate director, business consulting; and Linda Lord, DVM, PhD, academic & allied industry liaison lead, veterinary and consumer affairs team. Christopher Byers, Veterinary Centers of America, also served as a judge. All presentations were judged on creativity, financial viability, unmet need and pitch quality.
Dr. Lord, who helps facilitate the program, says, "The Veterinary Entrepreneurship Academy is a wonderful program as we continue our commitment to supporting veterinary students in innovation."
In addition to the competition, students took time out to travel to the company's distribution facility in Omaha, Neb., for a tour. The students were impressed with the facility and team. According to Dr. Tillery, the feedback included:
"Wow, Merck Animal Health is sure committed to safety."
"Their 0% turnover rate is incredible. They must have an amazing culture."
"We never learned about that in vet school."
"We never knew there was so much opportunity in production animal sectors of the veterinary industry."
Dr. Tillery was excited to be a participant on the judging panel. "I believe the information, stories and feedback shared by these future veterinary leaders is equally valuable to our team as we look to continue innovating. I am very excited for the future of veterinary medicine, my future colleagues and to be a part of Merck Animal Health. There has never been a better time to be a veterinarian or to be involved in the Science of Healthier Animals."