Merck Animal Health Teams Up with AVMF for First-Ever Veterinary Student Innovation Awards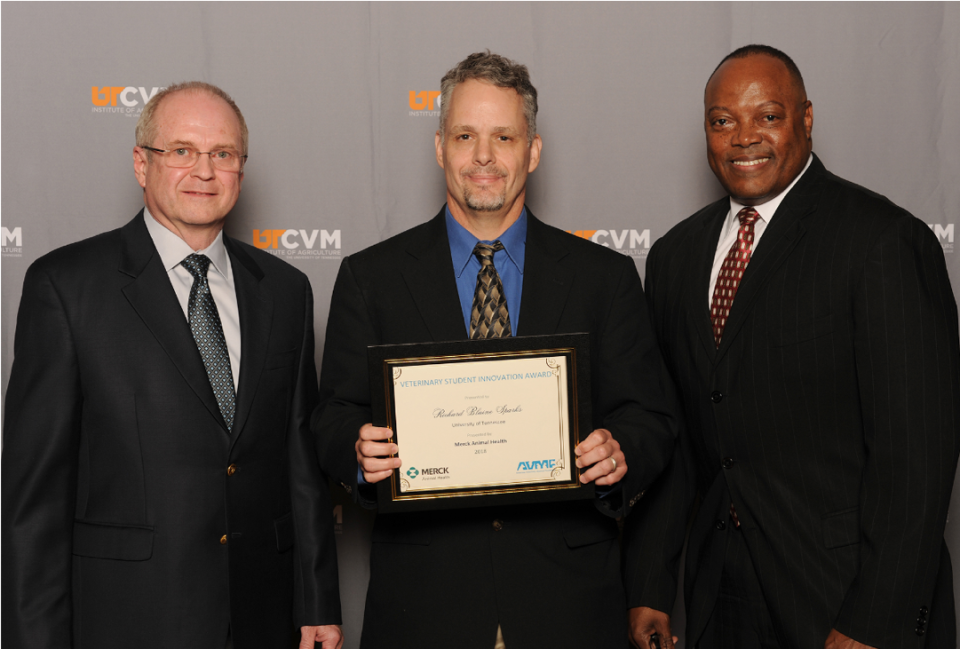 Merck Animal Health partnered with the American Veterinary Medical Foundation (AVMF) to establish a first-of-its-kind Merck Animal Health Veterinary Student Innovation Award. This special $500 award is bestowed to an outstanding veterinary student at each veterinary school in the United States and Canada.
The award recognizes a fourth-year veterinary student for innovative and/or entrepreneurial creativity that leads to a project that impacts or inspires others within the veterinary profession.
"This is our first year offering this unique award to seniors at 29 schools," says Linda Lord, DVM, PhD, academic and industry liaison lead, veterinary and consumer affairs team, Merck Animal Health. "We are proud to recognize these outstanding students who have been effective in bringing innovation to their school activities."
Read more here.