Jessica Lundgren Puts in the Time for Animals and Her Community
When Jessica Lundgren, Cattle Territory Manager, finds a need that isn't being met, she steps up to the plate.

Over the past few years, when she encountered dairy customers that had cows getting sick and even dying during their dry off period, she developed a Dry Cow Audit that has now saved cows across the country. In 2020, when she they heard of the significant number of foster children in need of placement in their home of Green Bay, Wisconsin, Jessica and her partner, Libby, became foster parent certified.

Jessica grew up on her family's dairy taking care of calves, milking cows and doing daily chores. When she saw that some of her dairy customers had cows dying within the first few days of their dry period, set worked with her local colleagues to develop a Dry Cow Audit that has now been utilized by the greater Merck Animal Health Cattle Team.

She observed the cows during dry off, took video and photos, and worked with Dr. Brian Miller, Cattle Technical Services, on suggestions to bring back to the dairy. She replicated this exact process across her territory, and during the pandemic, Dr. Miller encouraged her to put the process in writing.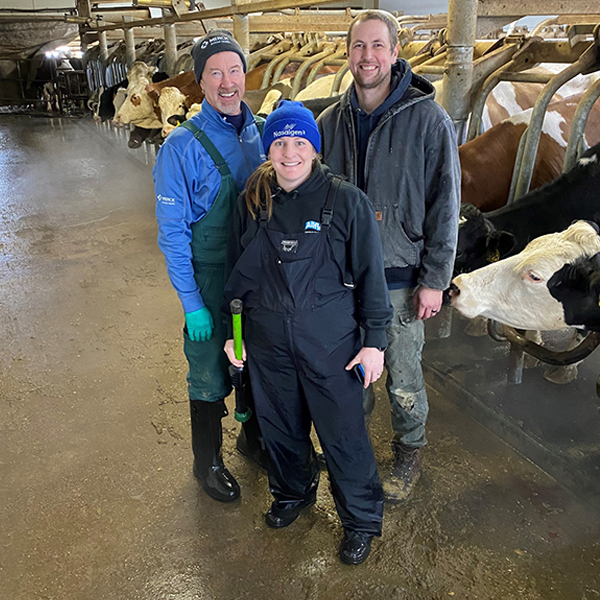 "I haven't really thought about the number of cows I helped save," Lundgren said. "In the moment, I was just trying to do what was best for my customers and their cows. It's awesome that I was given the opportunity to help so many customers throughout the country."

Because of her work, Lundgren was nominated by her colleagues and won our Unconditional Award for Respect for the Veterinary Profession at our 2022 U.S. Sales Meeting.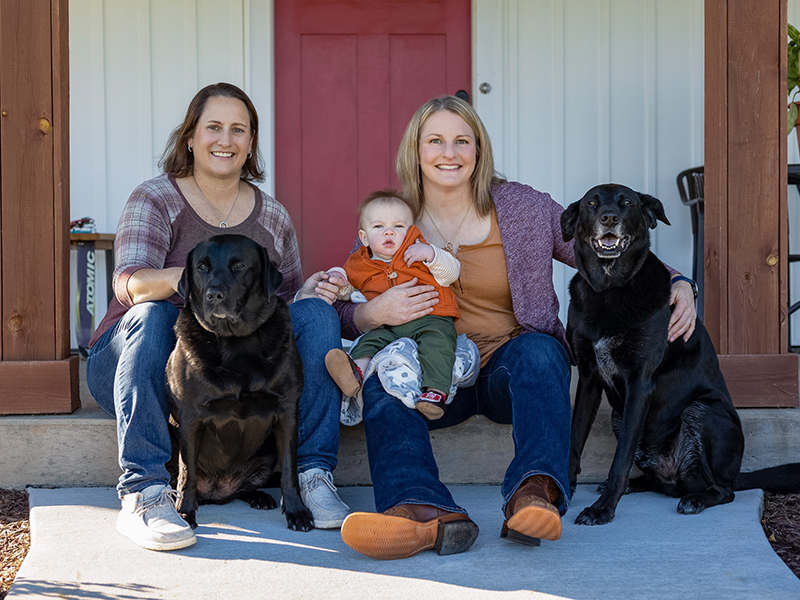 "Jessica will tell you she is a competitor at heart but deep down its her drive to make her customers more competitive, her community more competitive and herself more competitive all in an effort to make everything better," said Laura Tresslar, Cattle Regional Manager. "She goes the extra mile and leaves no stone unturned when it comes to her customers and her community. She truly wants the best for everyone involved and is the ultimate unconditional colleague at Merck Animal Health."

Jessica and Libby also worked to make their community a better place during the pandemic. After becoming foster care certified, they accepted their first long-term stays in 2020. The two boys became a part of their family, and were able to be reunited with their birth mother in 2021.

"We both felt like it was just the right thing to do and a way that we could give back to children in need," Lundgren said. "It has had a very positive impact on me. It has helped me realize how many children in our country need positive adults in their lives and how these children are starving for an adult to be a good role model for them."