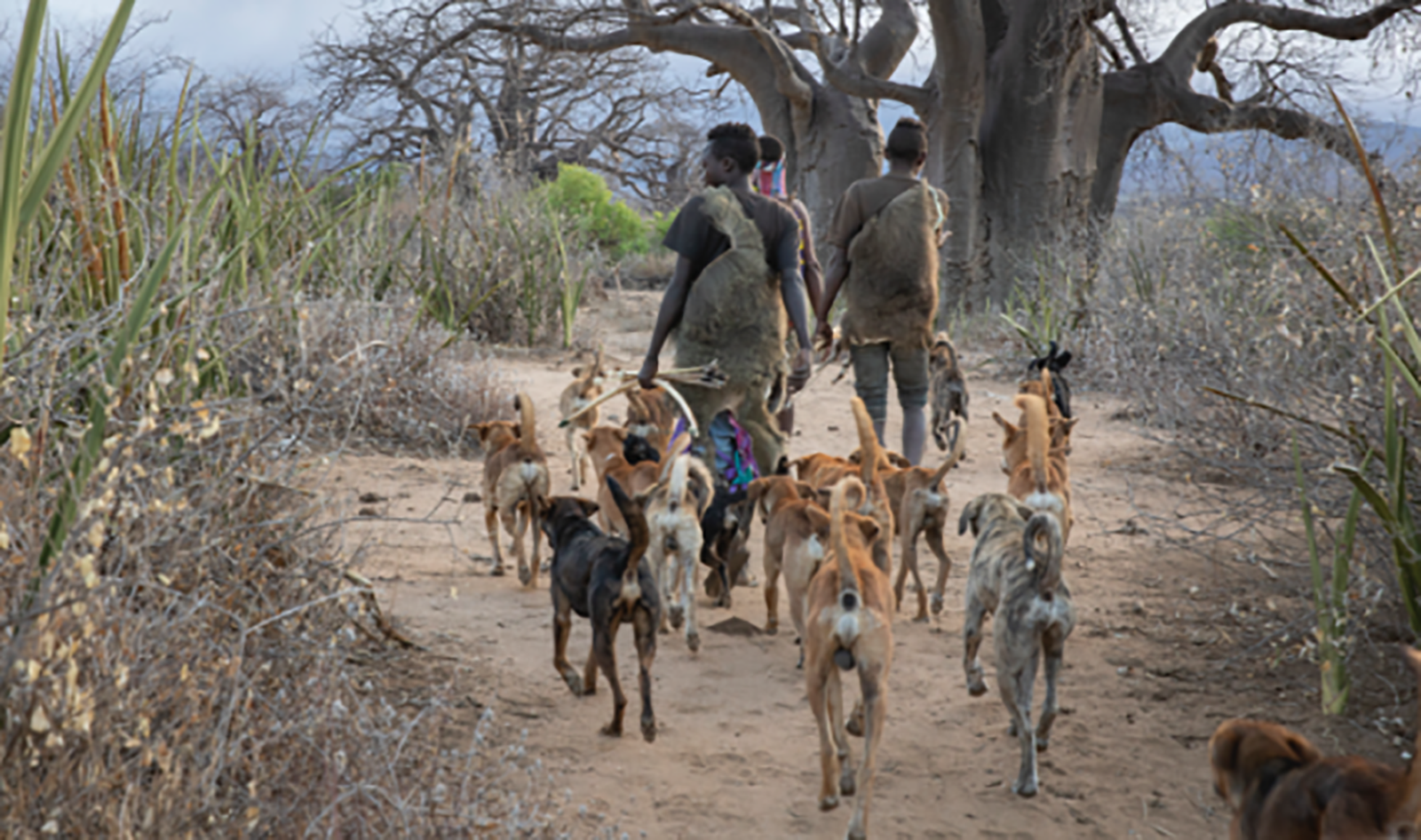 The AFYA program: A world free of rabies by 2030
Rabies is a fatal neurological disease that can be carried by several hosts, including dogs, and has a significant, negative impact on public health budgets, local communities and livestock economies in developing areas.

Of the thousands of people who die from rabies every year, 99 percent of those affected received the infection from rabid dogs. Further, about 40 percent of bites by rabid animals affect children under the age of 15.1 Canine vaccination against rabies and rabies awareness education in areas where the disease is endemic help to interrupt the transmission of rabies from dogs to people and is a key part of the global initiative to eliminate canine-mediated rabies by the year 2030.
In 2019, we reached the milestone of 3 million cumulative doses of rabies vaccines donated. We collaborate with governments and charitable organizations to aid in controlling infectious animal diseases that could negatively impact animal health and human health. Each year, 59,000 people die from rabies, which is a preventable disease. Through our rabies vaccine donations, the AFYA Program supports Rabies Free Africa in Tanzania and Mission Rabies in Asia and Africa.

In at-risk parts of Africa, India and other regions, annual mass canine vaccination, which refers to vaccinating at least 70 percent of dogs located in an area, has been proven an effective way to eliminate the disease in both animals and humans.

Since 1996, we have supported the Afya Program, which now comprises several rabies control projects and non-profit organizations whose vaccination-based campaigns are aimed at eliminating canine-mediated rabies. Through our rabies vaccine donations, the Afya Program supports Rabies Free Africa (formerly known as the Afya Serengeti Project) in Tanzania and Kenya, and, as of 2013, Mission Rabies, which focuses on rabies vaccination and education in Asia, Africa and beyond. We are proud to donate vaccines, as well as our time, with Animal Health employees participating in vaccination activities. It is the goal of our Animal Health business to provide the full rabies vaccine needs of Rabies Free Africa and Mission Rabies annually.

For more information, please visit the Afya Program Website.

1. Rabies doses donated to Mission Rabies and Rabies Free Africa. https://www.who.int/en/news-room/fact-sheets/detail/rabies