Pain control in cattle: the right thing to do
By Dr. Lowell Midla
As stewards of the livestock under our care, controlling pain is the right thing to do – just as important as providing proper nutrition, housing, ventilation and other aspects of animal comfort and well-being. Dr. Hans Coetzee, professor at Kansas State University and an expert in livestock pain control, said in a recent presentation: "Pain management is an essential part of sustainable cattle production."

Dr. Coetzee also reported that use of pain control compounds is rising in our industry. A survey1 of producers and veterinarians conducted by Kansas State University in 2021 showed that "changes in perception of pain in cattle" and "changes in attitudes of farmers and veterinarians" were leading reasons for increasing use of analgesics in the last 10 years.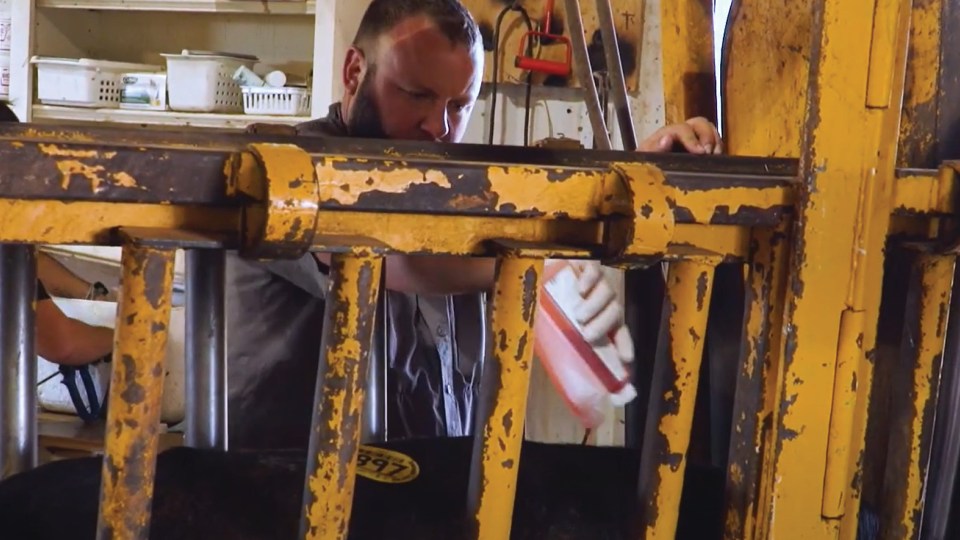 Currently, the only product that is approved by the United States Food and Drug Administration (FDA) for controlling pain in food-producing animals is BANAMINE® TRANSDERMAL (flunixin transdermal solution). This non-steroidal anti-inflammatory product was approved in 2017 for control of pain associated with foot rot (interdigital phlegmon), a common cause of pain and lameness in all breeds and ages of cattle.

BANAMINE TRANSDERMAL is a pour-on product and in 2017 was also approved for control of fever associated with bovine respiratory disease in cattle. This year, FDA approved an additional label claim for BANAMINE TRANSDERMAL for control of fever associated with acute mastitis. The updated label includes a 48-hour milk withhold when used in lactating cows.
Relieving foot rot pain
Merck Animal Health utilized innovative research methods to prove the effectiveness of BANAMINE® TRANSDERMAL (flunixin transdermal solution) to control pain due to foot rot. The FDA requires validated methods of pain assessment for a product to achieve a label claim for pain control.2

The Merck Animal Health research study3 involved Holstein steers who had been experimentally induced with foot rot in the right front hoof through inoculation with Fusobacterium necrophorum. Experimental animals were treated with BANAMINE TRANSDERMAL and control animals were treated with a dyed saline solution as a placebo.
The research methodology combined subjective measurement (lameness scoring) with objective gait measurements using pressure mat technology. Researchers set up a walkway with two sensor mats for cattle to walk across. Computer software captured real-time data on the length, duration and force of each animal's stride, characterizing how much weight the animal carried on each foot.
Reduced lameness scores
Results showed that application of BANAMINE TRANSDERMAL significantly reduced lameness scores in treated animals. Evaluation of pressure mat data supported a clinical improvement as a result of less pain. Treated animals were able to plant the affected foot in a more normal fashion and bear more weight on the affected limb.

Keep in mind that the underlying cause of lameness due to foot rot should also be treated based on recommendations of the herd veterinarian.

In addition to relieving pain due to foot rot, BANAMINE TRANSDERMAL benefits animal welfare with its easy, pour-on administration. Application along the animal's back requires no animal restraint nor intravenous (I.V.) injection and reduces risk to both the animal and the caretaker.
Put a priority on pain control
Keep in mind that animals, unlike people, cannot say "ouch" to let us know how they feel. It's even more complicated with cattle. Due to their evolution as a prey species, cattle tend to conceal symptoms of pain or illness as instinctive means of protection against predators.

Despite their naturally stoic nature, cattle give us certain clues when they are in pain. Individuals who are experienced in working with cows likely can identify symptoms of discomfort, such as arched back, limping or reluctance to move. When these signs appear, it's important to work with your veterinarian to take appropriate action for the well-being of the animal.
Now's the time to prioritize identifying and managing pain in your beef cows. Consult with your herd veterinarian to develop protocols for relieving pain in your animals.

For more information on controlling pain due to foot rot, visit BanamineTD.com.
IMPORTANT SAFETY INFORMATION:
NOT FOR HUMAN USE. KEEP OUT OF REACH OF CHILDREN. Milk that has been taken during treatment and for 48 hours after treatment must not be used for human consumption. Cattle must not be slaughtered for human consumption within 8 days of the last treatment. Not for use in replacement dairy heifers 20 months of age or older or dry dairy cows; use in these cattle may cause drug residues in milk and/or calves born to these cows or heifers. Not for use in beef and dairy bulls intended for breeding over 1 year of age, beef calves less than 2 months of age, dairy calves, and veal calves. Do not use within 48 hours of expected parturition. Approved only as a single topical dose in cattle. For complete information on Banamine® Transdermal, see accompanying product package insert.
References
Robles I, Arruda AG, Nixon E, Johnstone E, Wagner B, Edwards-Callaway L, Baynes R, Coatzee J, Pairis-Garcia M. Producer and Veterinarian Attitudes Towards Pain Management Practices in the U.S. Cattle Industry, Animals. 2021.11(1):209. 
Gleerup, KB, Andersen, PH, Munksgaard, L, Forkman, B. Pain evaluation in dairy cattle. Applied Anim. Behaviour Sci. Oct. 2015. Vol 171, P: 25-32.
FDA Guideline No. 123.
Product label.
Find more content for your beef operation.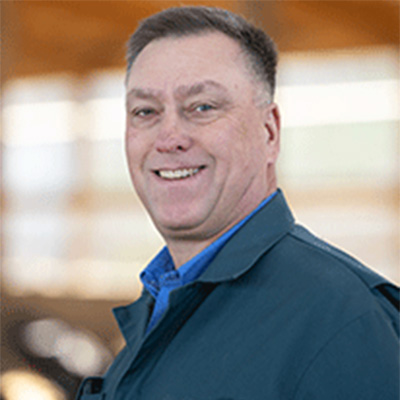 Lowell Midla
V.M.D., M.S.,
Cattle Technical Services Veterinarian,
Merck Animal Health