New ear tagging technology offers more safety and comfort
The new UTT3S ear tag applicator –– the first advancement in applicators in more than 10 years –– brings much-needed simplicity, ergonomics and safety to animal ear tag and device applications.
With tagging being such a routine part of livestock operations, Allflex Livestock Intelligence wanted to bring producers a way to simplify device application and make it ergonomically friendly for almost any adult.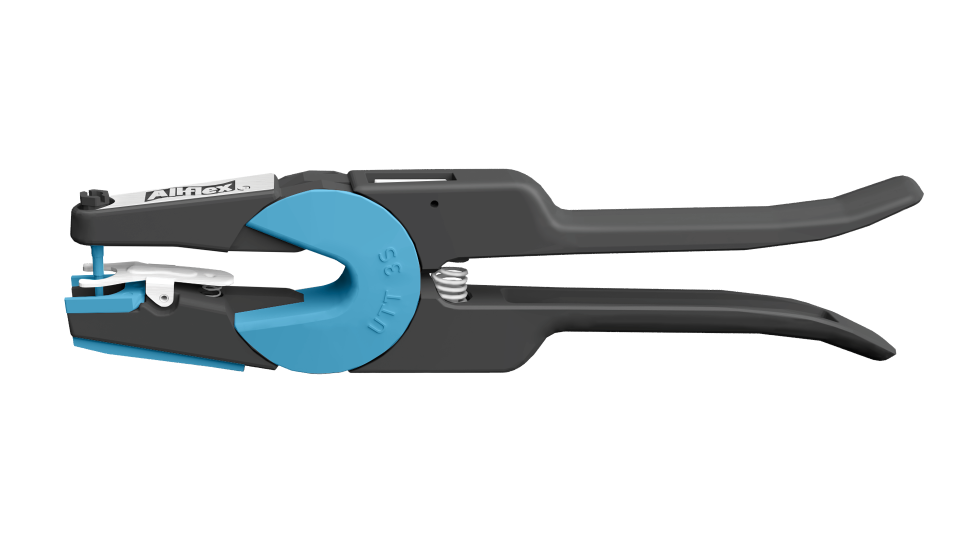 The UTT3S is much easier and more comfortable for handlers to use and maximizes animal comfort and welfare while devices are applied. Compared to existing applicators, the new UTT3S applicator offers several advantages:
Simple and convenient.
The UTT3S is a lightweight applicator with an easy-squeeze mechanism that requires very little force to apply devices. A spare pin is conveniently located in the handle of the applicator, ensuring a pin is always easily accessible during application.
Smart, versatile design.
The UTT3S allows operators to attach two-piece visual ID, electronic ID and monitoring devices to cattle, and the design enables long-term use in the harshest farm environments.
Smooth and safe for handlers and animals alike.
The combination of enhanced safety features and low application force protects users' hands and enables comfortable device application even when handling multiple animals. The innovative design provides fast and quiet application for maximum animal comfort and user safety.
The UTT3S Applicator can be used to apply Allflex two-piece ear tags, including Allflex two-piece visual identification tags (VID), Allflex two-piece electronic identification tags (EID) and Allflex monitoring ear tags for beef and dairy cattle, sheep, goats and swine. It is not compatible with piglet tags, lightweight EID button tags, AXA tags or one-piece tags.
For more information on the UTT3S Applicator, visit www.allflexusa.com.
Find more content for your beef operation.