New option to control fever due to acute mastitis in lactating cows
By Dr. Scott Nordstrom
Pain and fever can cause cattle to go off feed and not perform their best. Caregivers can see visible results from relieving pain and fever symptoms in cattle, supporting recovery and getting cows back into the milking string faster.

BANAMINE® TRANSDERMAL (flunixin transdermal solution) from Merck Animal Health is now FDA approved for control of fever associated with acute mastitis in lactating cows. This product is the only non-steroidal, anti-inflammatory (NSAID) cattle product available as a convenient pour-on. It requires a short, 48-hour milk withhold after treatment.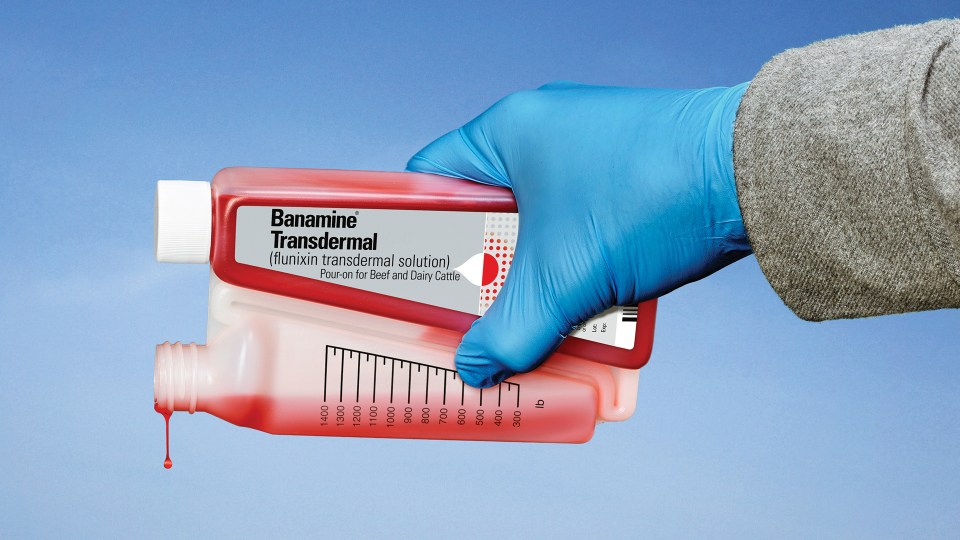 Fast impact and long duration of activity
Studies show that BANAMINE TRANSDERMAL is absorbed into the bloodstream within minutes1 and has a long duration of activity at the site of inflammation.2 This gives cattle the best opportunity to recover quickly and return to productivity.

In a multisite field study,3 95% of dairy cows with acute mastitis had a reduction in fever of 2° F or more six hours after treatment with BANAMINE TRANSDERMAL. That compares to 35% of untreated controls.
Available by prescription, BANAMINE TRANSDERMAL is labeled for control of fever associated with bovine respiratory disease and acute mastitis, and for control of pain associated with foot rot.
Easy administration saves labor
With one-dose, topical administration, BANAMINE TRANSDERMAL is easy to administer and eliminates the time-consuming and stressful process associated with intravenous (IV) administration.
The pre-calibrated packaging and red-colored solution of BANAMINE TRANSDERMAL help ensure the correct dose is given every time without extensive training for workers. The unique bottle design makes it simple to apply topically on dry skin in a narrow strip down the animal's midline from the withers to the tail head.
Ask your local veterinarian about the first and only pour-on NSAID that's FDA approved for pain and fever relief in cattle – now approved to control fever due to acute mastitis in dairy cows
IMPORTANT SAFETY INFORMATION:
NOT FOR HUMAN USE. KEEP OUT OF REACH OF CHILDREN. Milk that has been taken during treatment and for 48 hours after treatment must not be used for human consumption. Cattle must not be slaughtered for human consumption within 8 days of the last treatment. Not for use in replacement dairy heifers 20 months of age or older or dry dairy cows; use in these cattle may cause drug residues in milk and/or calves born to these cows or heifers. Not for use in beef and dairy bulls intended for breeding over 1 year of age, beef calves less than 2 months of age, dairy calves and veal calves. Do not use within 48 hours of expected parturition. Approved only as a single topical dose in cattle. For complete information on Banamine® Transdermal, see accompanying product package insert.
References
Data on file: EX-05331-00.
Lees P, Higgins AJ. Flunixin inhibits prostaglandin E2 production in equine inflammation. Res Vet Sci. 1984; 37:347-349.
Evaluation of the efficacy and safety of flunixin transdermal solution for the control of pyrexia and/or inflammation associated with naturally occurring bovine mastitis (Study No. S12074-00). 2014.
Find more content for your dairy operation.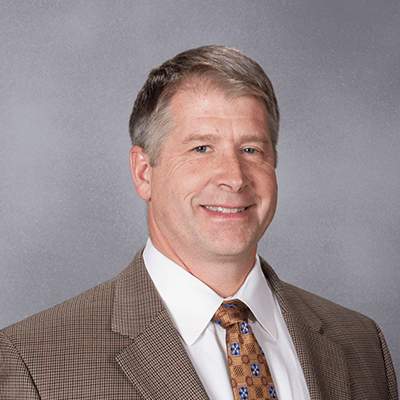 Scott Nordstrom
D.V.M.,
Director of New Product Development,
Merck Animal Health