How to get the most out of your activity monitoring system
By Sarah Anderson
Cow activity monitoring systems are a strategic investment to enhance your herd management, so it's important when getting it set up that you consider every way you can customize it for the needs of your operation.

Here, we outline our top tips for successful implementation of cow monitoring to help smooth the transition to a monitoring system. These steps will help ensure you quickly gain the benefits of greater labor efficiency, early intervention in health issues and better overall cow care.
Plan time and labor for installation
Work closely with your technology supplier to understand and schedule everything that needs to happen on installation day(s). System installation generally will take one or two days, depending on the size of your dairy.

The process starts with software installation, handled by the company crew. Each cow is fitted with a monitoring device – such as a neck collar or ear tag – that is then scanned into the system. Finally, the company crew links the monitoring system with any existing third-party herd management software, such as DairyCOMP 305.

Installation day requires "all hands on deck" for the supplier as well as your own work crew. When installing Allflex systems, we bring up to five technicians and ask the dairy to provide five to 10 additional workers to assist – again depending on the size of the dairy. Our team can complete installation tasks around milking schedules and other routine daily activities. However, it is best to avoid scheduling hoof trimming, herd health checks or other time-consuming tasks on the same day the monitoring system is being installed.
Cows must be easily accessible for attaching the monitoring devices. Ninety percent of herd owners choose to attach devices to cows either in the milking parlor or in headlocks. Each location has pros and cons, depending on your operation, but both work well in our experience. It takes more people to attach monitoring devices in headlocks. Attaching devices in the parlor may be less disruptive to cows but could put the milking crew behind.

Regardless of the location, it's important to plan ahead so cows and crew are at the ready. On one farm, the owner had cows locked up and fed before the installation crew arrived. We tagged all 600 cows and completed the entire installation process in just two hours. Everything went very smoothly because of excellent preplanning.
Rely on the experts for training and support
Once the software is installed and cows are tagged, the system begins gathering data immediately. Within 24 hours there will be data to review. However, it takes seven to 10 days for the system to "learn" your herd's behavior patterns and establish benchmarks of normal activity before generating actionable reports, such as lists of cows to be bred.
During this benchmarking period, we don't advise "teaching yourself." Expect a detailed training session with your monitoring supplier within the first two weeks of installation. At that time, the support team can explain system basics and help you adjust reports and settings based on your preferences and goals.

Allflex conducts an additional training about two weeks later. This often can be a virtual session. Advanced follow-up takes place after three months, six months and annually thereafter.
For immediate assistance, our monitoring success team is always available via text. For example, if a cow is observed in heat but does not show up on a list of cows to be bred, we can check to make sure the monitoring device is functioning properly.
Customize reports to meet your farm needs
Once the system is humming along smoothly, it's a good time to evaluate your reports and customize them to meet your specific farm management needs. For example, one herd had a tight fresh pen with limited space available. The manager adjusted the system's criteria for identifying cows to move out of the fresh pen and into the main milking string. This adjustment allowed her to confidently move cows that were at lower risk for early lactation issues in order to free up fresh pen space.

One customized report that is valuable for many producers is a heat stress report. This report goes beyond ambient temperature and takes into account rumination, panting and time spent eating to generate an alert if cows are under heat stress so the manager can adjust ventilation or misting as needed.

Another useful customization is setting up an alert if the system detects any nonactive devices. This alert allows the manager to contact the supplier's technical support team immediately to rectify the problem and avoid gaps in data reporting.
Compare reports to observations
When implementing activity monitoring, there is almost always a period of time before the herd manager truly trusts the reports being generated. It's often the best managers who take the longest time to build trust. These individuals are used to walking pens and may believe nothing can be better than their own eyes to identify cows needing attention.
In these cases, we recommend managers maintain their usual protocols, comparing the system's reports to their own observations. The system will soon prove its value in identifying cows sooner and more accurately than human observation.
Rethink labor allocation
When dairy owners integrate activity monitoring with sort gates, there is an immediate reduction in labor needed to find and sort cows needing attention. This allows you to reallocate time previously spent in pens searching for and finding cows and use that labor for higher-value tasks that can deliver positive outcomes on the dairy.
Share experiences and get ideas from other dairies
As activity monitoring gains adoption, it's likely that other operations are going through your same stages of onboarding. Ask your technology supplier to connect you with peers who can help you identify new areas of opportunity for using activity monitoring to improve efficiency, simplify tasks and enhance cow care on your dairy.
Onboarding a new activity monitoring system is not simply flipping a switch. In fact, the process starts well before purchase. Take the time to research and understand your goals for activity monitoring, and then rely on your technology supplier to advise you on the best system and how to implement it successfully to reach your goals.
###
© 2023 Merck & Co., Inc., Rahway, NJ, USA and its affiliates. All rights reserved.
Find more content for your dairy operation.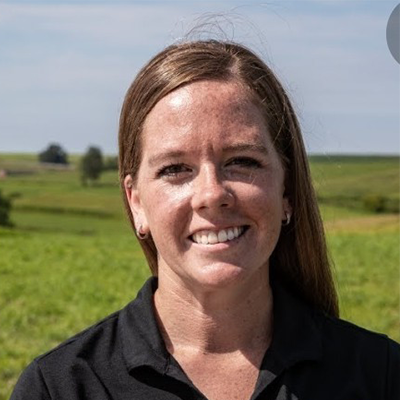 Sarah Anderson
Allflex Livestock Intelligence Monitoring Success Specialist,
Merck Animal Health