BOVILIS® ONCE PMH® SQ
Mannheimia Haemolytica-Pasteurella Multocida Vaccine
Product Description
Shown to be effective for the vaccination of healthy cattle 3 months of age or older against disease caused by Pasteurella multocida and Mannheimia haemolytica.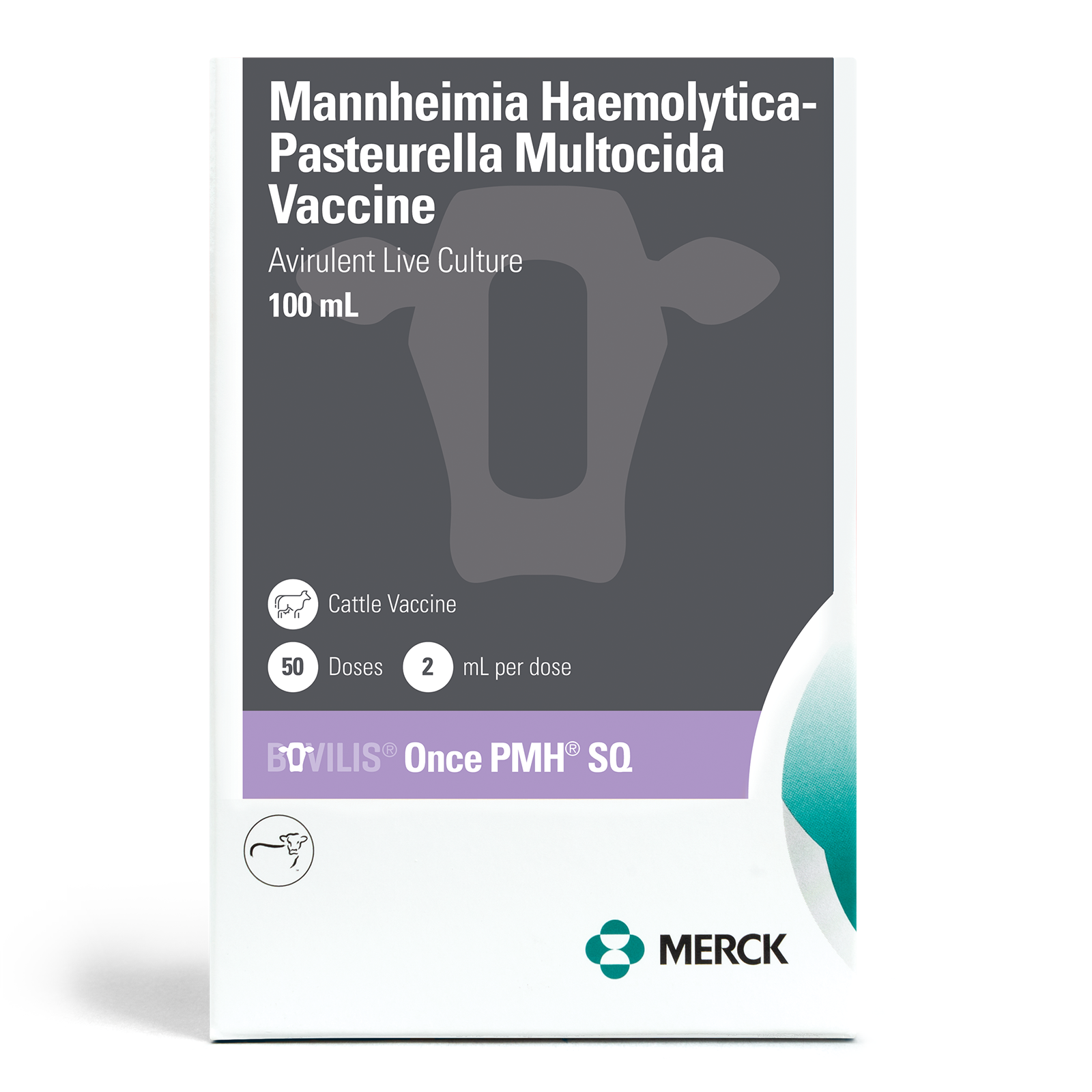 Indications
This product has been shown effective for the vaccination of healthy cattle 3 months of age or older against respiratory disease due to Mannheimia haemolytica and Pasteurella multocida. Duration of immunity has been shown to be at least 16 weeks.
Diseases
Mannheimia haemolytica
Pasteurella multocida
Dosage
Administer a single 2 mL dose aseptically by subcutaneous route. Historically, annual revaccination with this product has been recommended. The need for this booster has not been established. For more information on revaccination frequency, consult your veterinarian.
Supplied
1 x 20 mL (10 doses)
1 x 100 mL (50 doses)
Preservatives
Contains streptomycin as a preservative.
Caution
Store at 2 to 8°C (35 to 46°F). Do not freeze. Use entire contents when first opened. Do not use chemical disinfectants to sterilize syringes or needles. Do not mix with other products, except as specified on the label. Inactivate unused contents before disposal. Do not vaccinate within 21 days of slaughter. This product has not been tested in pregnant animals. Anaphylactoid reactions may occur following use. Antidote: Epinephrine. In case of human exposure, contact a physician.
FOR ANIMAL USE ONLY
Contact
U.S. only: Merck Animal Health livestocktechsrvc@merck-animal-health.com or call 1-800-211-3574
For more information regarding efficacy and safety data, go to productdata.aphis.usda.gov
For additional information, please see the product label.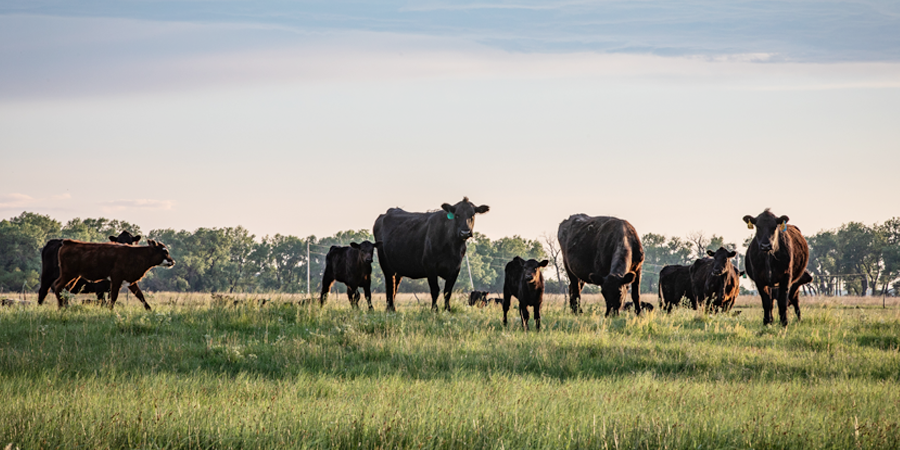 For more cattle-friendly options, see the rest of the Merck Animal Health vaccine lineup.

Sign up to receive cattle health management insights, industry news and more sent straight to your inbox.