The new look of protection.
All cattle vaccines from Merck Animal Health now live under the BOVILIS name. They're the same vaccines you've relied on for years – only with updated names and packaging. Each product has its own distinct color and is clearly marked, making it easy to ensure you're selecting the right vaccine at the right time.

Give calves the most comprehensive BRD vaccine.
BOVILIS VISTA ONCE SQ is the only injectable cattle vaccine that demonstrates efficacy against five viral causes (IBR, PI3, BRSV, BVD Type 1 and 2) and two bacterial causes of respiratory disease (Pasteurella multocida and Mannheimia haemolytica).

BOVILIS VISTA ONCE SQ is shown effective against Pasteurella multocida and is now labeled for BVD Type 1b.1 No other injectable respiratory vaccine does more.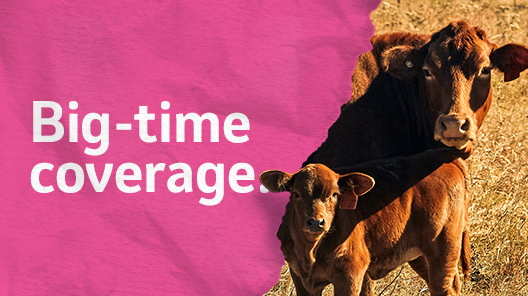 The first and only intranasal vaccine proven effective against viral and bacterial pneumonia.
It's shown effective against IBR, BRSV, Pl3, Pasteurella multocida and Mannheimia haemolytica. BOVILIS NASALGEN 3-PMH is also safe to use in calves 1 week of age or older for a strong, healthy foundation. And a unique BluShadow® diluent means there's no second-guessing which animals have been vaccinated.

Gain More with BOVILIS VISION.
BOVILIS VISION vaccines are shown effective against clostridial disease. Each is powered by the proprietary SPUR adjuvant that boosts vaccine performance while causing fewer reactions and reducing stress on cattle post-vaccination.2-4 This also leads to better feed conversion and increased weaning weights when compared to conventional clostridial vaccines.5-8
Stop pinkeye before it starts.
For broad coverage, choose a combination approach to vaccination.
BOVILLIS® PILIGUARD® vaccines and BOVILIS® 20/20 VISION® 7 are shown effective against Moraxella bovis, a major cause of pinkeye. However, a recent study found up to 80% of cases include Moraxella bovoculi alone or along with M. bovis.9 Utilizing Morazella Bovoculi Bacterin to protect against M. bovoculi, along with your other pinkeye solutions, can help ensure maximum coverage.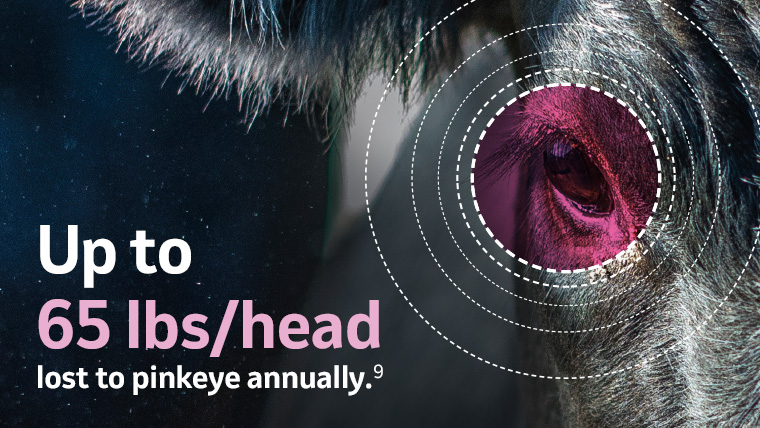 Groundbreaking vaccinations
Innovation is critical in vaccine development. Merck Animal Health has a history of finding a better way forward through game-changing advancements, and today offers one of the most complete vaccine portfolios.
Learn from members of the teams who brought these vaccines to market.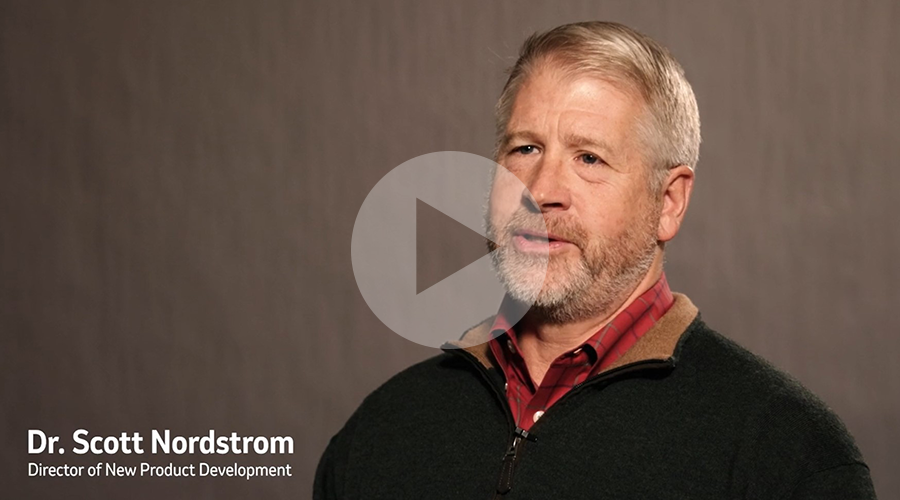 BOVILIS® NASALGEN®:
Intranasal Vaccine Technology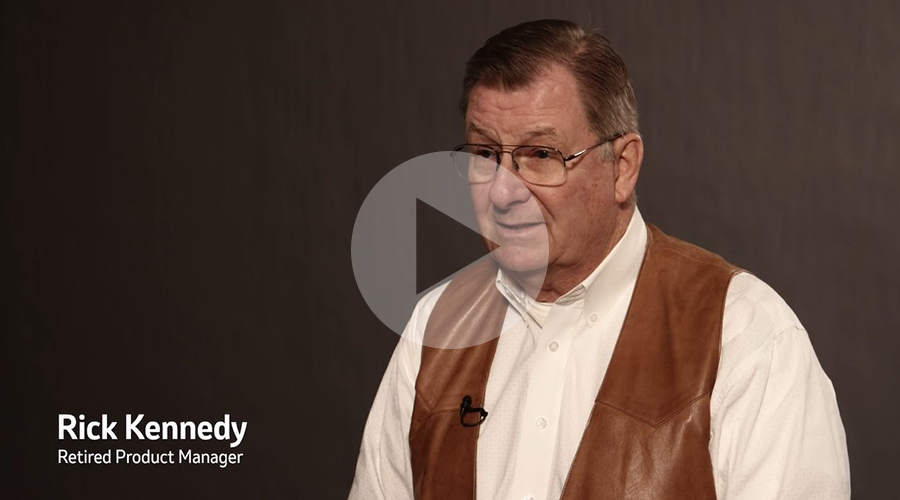 BOVILIS® VISION®:
Low-Stress Clostridial Vaccines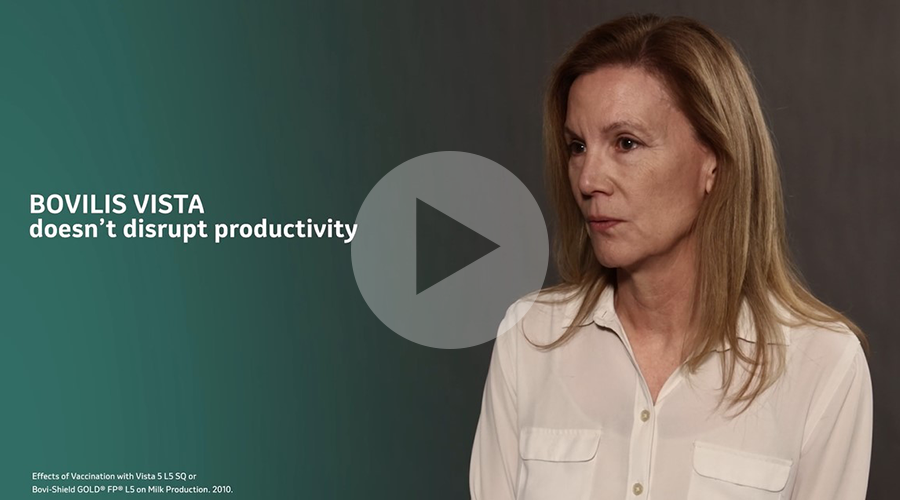 BOVILIS® VISTA®:
Addressing Emerging Diseases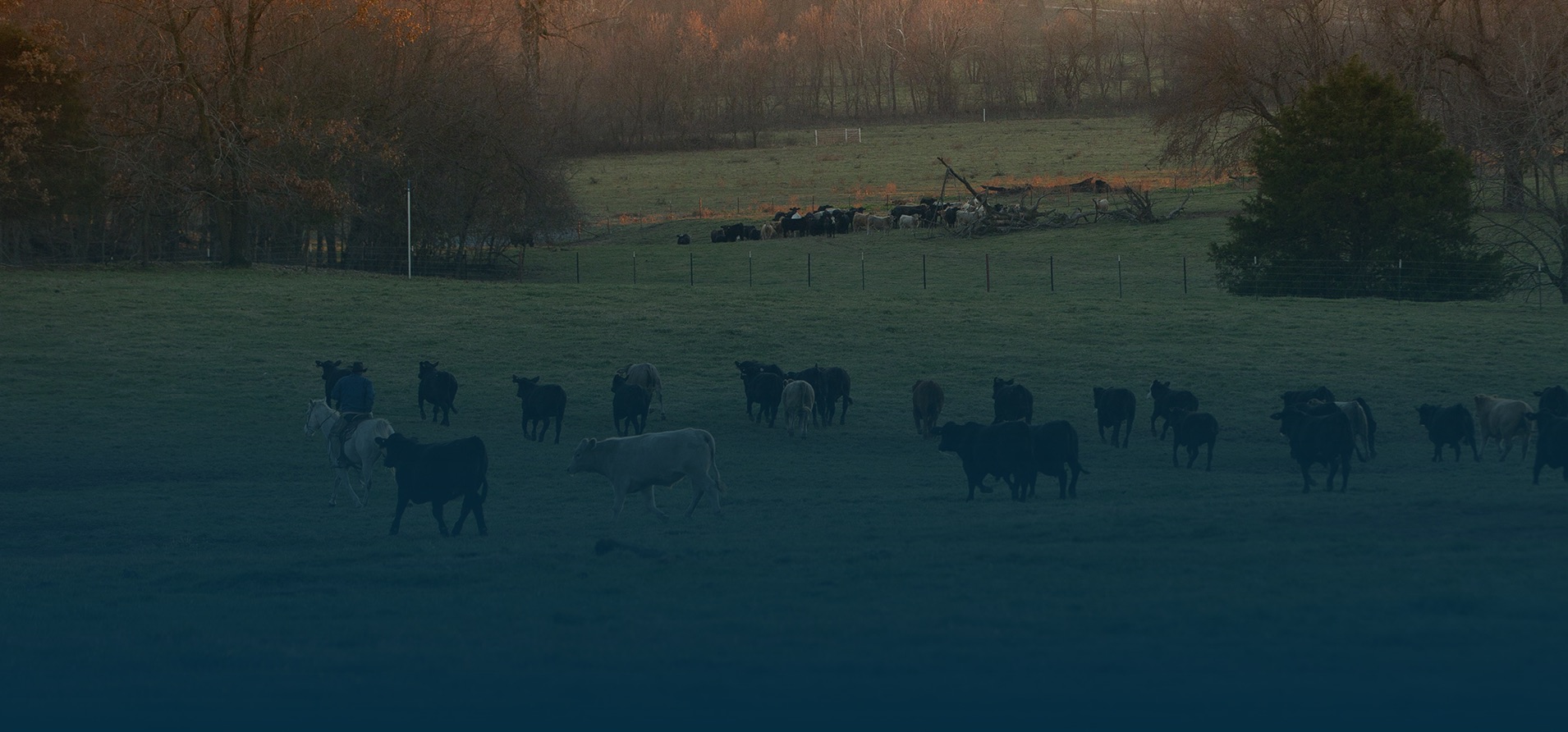 From the ranch to the feedyard, preconditioning improves performance.
With the right PrimeVAC program, you can give your cattle the marketing edge they need so you get the payday you deserve.
Learn about the different programs below. Then talk to your Merck Animal Health representative to get started.
See more available vaccine options in the BOVILIS portfolio from Merck Animal Health.
Browse the complete BOVILIS vaccine lineup below.
Respiratory
Respiratory diseases are the most common and costly infections plaguing the North American cattle industry.10,11
Cattle vaccines from Merck Animal Health are designed to protect your herd and profits.
Clostridial (Black Leg)
Naturally found in soil and the intestines of cattle, clostridial organisms can cause unexpected mortality to a herd in the form of blackleg and other fatal diseases. Protect your herd's health and your profits with vaccines from Merck Animal Health.
Reproductive
Breeding stock and their offspring are critical to the success of your operation. Protect both with the reproductive lineup of vaccines from Merck Animal Health.
Mastitis
Your cows' production and your operation's profitability take a direct hit if coliform mastitis takes hold. Vaccinate before it impacts your milk string.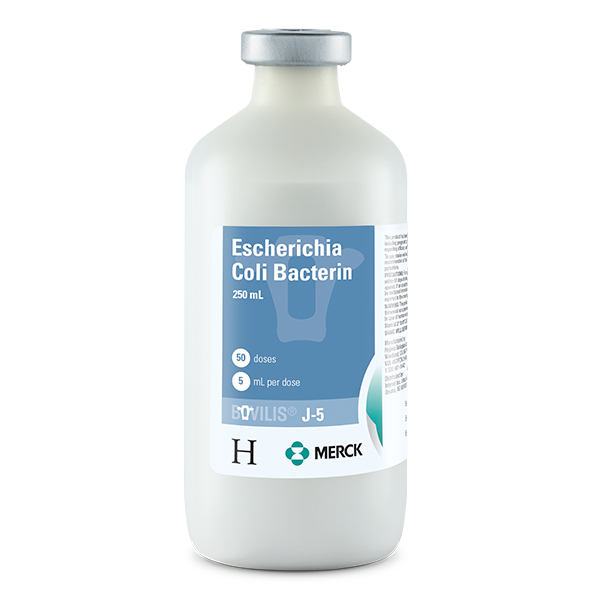 For vaccination of healthy adult cattle, including pregnant cattle, against mastitis due to Escherichia coli.
Scours
Calf scours – neonatal diarrhea – exerts a costly toll on the livestock industry. While the bacteria, viruses and parasites that cause the disease are a part of livestock production, scours can be prevented. For exceptional protection, turn to vaccines from Merck Animal Health.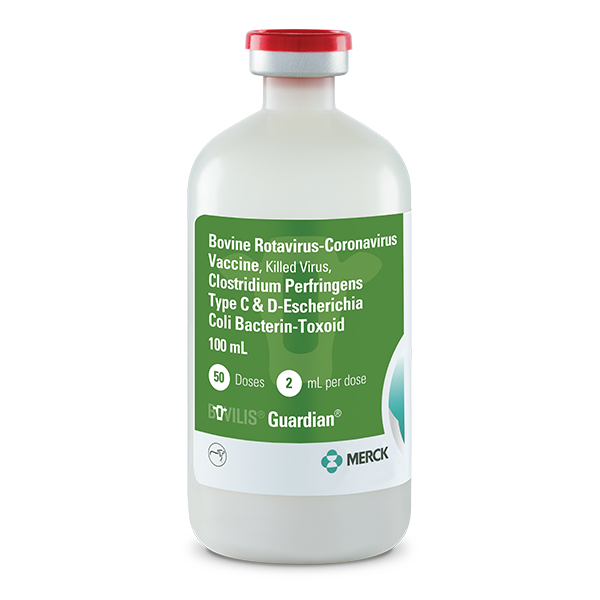 Complete neonatal diarrhea vaccine offering the broadest spectrum of antigens associated with major bacterial and viral causes of scours in calves.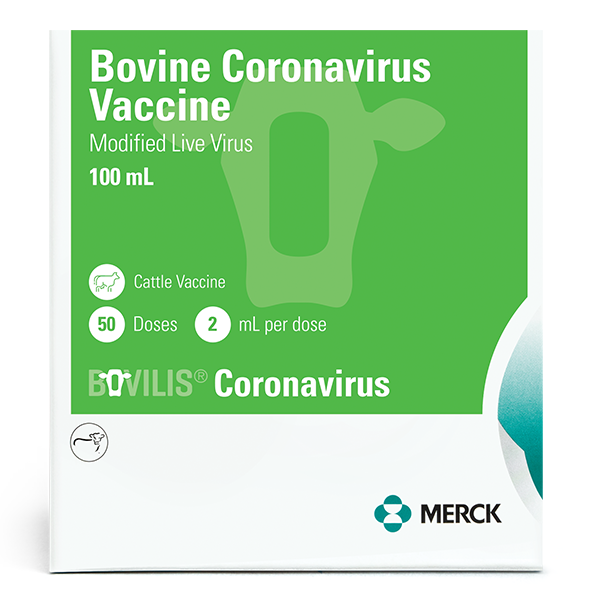 Intranasal vaccine shown to be effective for the vaccination of healthy calves against enteric disease caused by bovine coronavirus.
Pinkeye
Spread by flies, pinkeye causes pain, stress and weight loss in cattle. If your cattle go blind or develop clouded eyes, your operation's profitability will take an additional hit. Prevent pinkeye before it blindsides your ROI.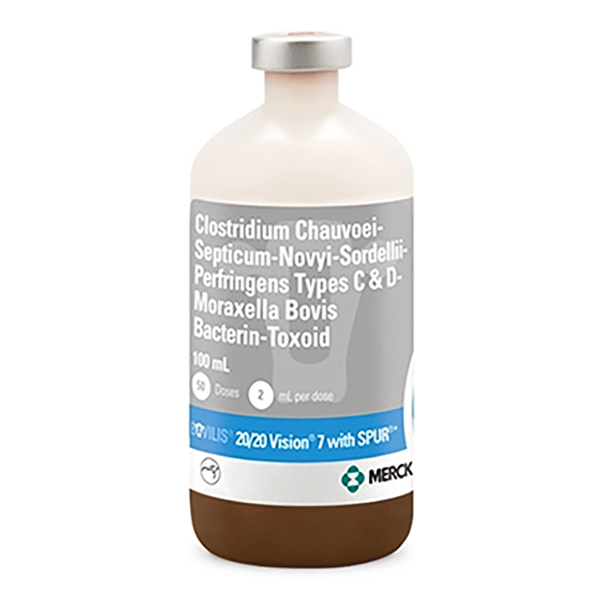 For use in healthy cattle as an aid in preventing Clostridium chauvoei, septicum, novyi, sordellii and perfringens (Types C & D), and Moraxella bovis.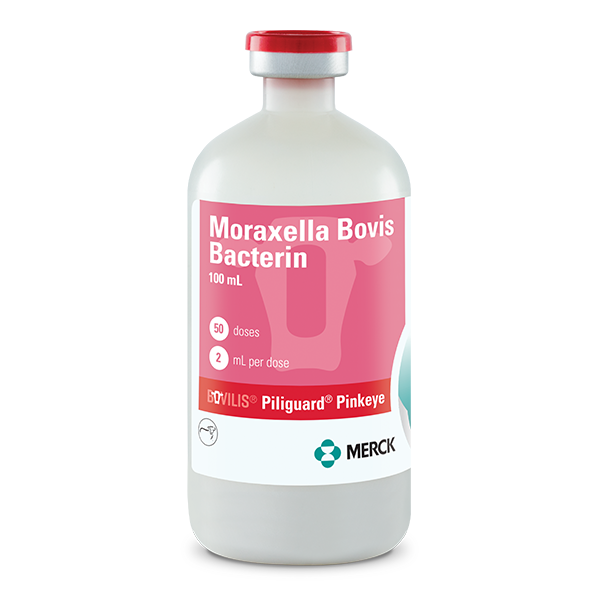 For the vaccination of healthy cattle against Moraxella bovis.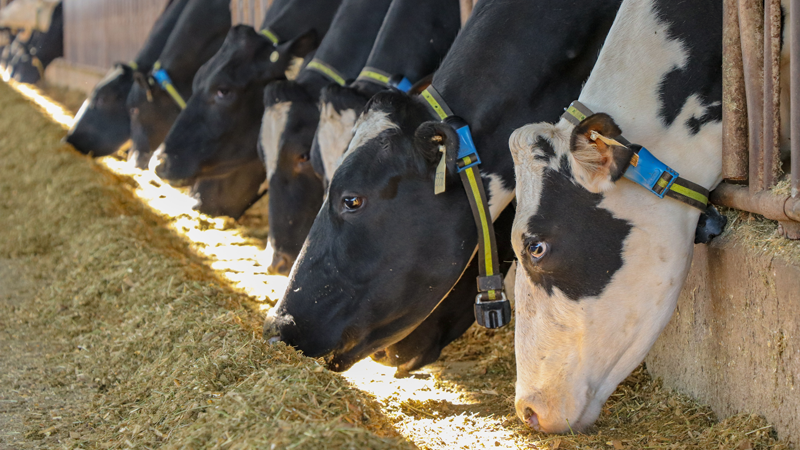 See more high-quality products and solutions that can help you run your dairy as efficiently as possible.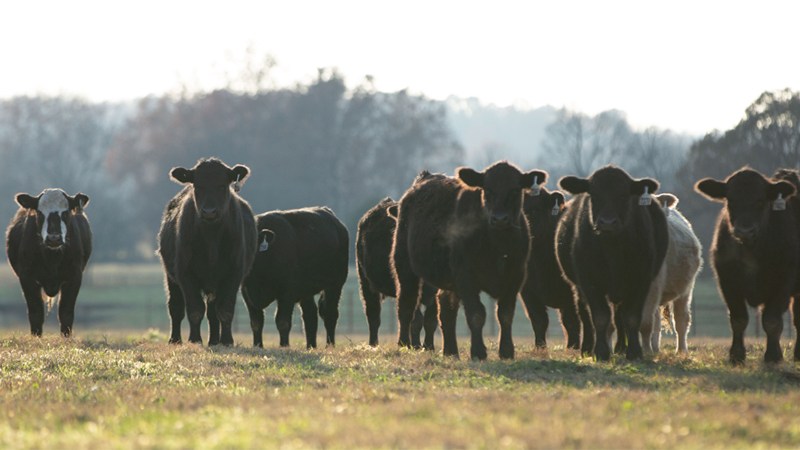 No matter the need, Merck Animal Health has the right BRD solution for the situation.

Get the latest updates! Sign up to receive cattle health management insights, industry news and more sent straight to your inbox.
References
1. Based on product labels
2. FTR 92-3 Vision 8 Injection Site Blemish Study.
3. FTR 96-2 Analysis of Post-Vaccinal Injection Sites Using Ultrasound.
4. FTR 96-4 Evaluation of Injection Site Blemishes Using Ultrasonography Following Administration of Two Commercial Multivalent Clostridial Vaccines.
5. Technical Services Field Trial Report 93-9. 1993. Weaning weight comparison of Vision 7 and Ultrabac 7 in a Wyoming beef herd.
6. Technical Services Field Trial Report 93-14. 1993. Vision Weaning Weight Trials.
7. Veterinary Services Field Trial Report 93-15. 1993. Weight comparison at weaning in 5 beef herds comparing Vision (2 mL) to 5 mL 7-way administered at spring branding.
8. Veterinary Services Field Trial Report 96-5. 1996. Weaning weight comparison of calves vaccinated with Vision 8 vaccine or a 5 mL 8-way clostridial vaccine.
9. Pinkeye in cattle. Mississippi State University Extension Service. POD-02-14.
10. Clarke R. November 2014. The full cost of pinkeye in cattle. Canadian Cattlemen website. November 2014.
https://www.canadiancattlemen.ca/features/the-full-cost-of-pink-eye-in-cattle/. Accessed May 12, 2021.
11. Fulton RW. Bovine respiratory disease research (1983–2009). Cambridge University Press. Anim Health Res Rev. 2009;10(2):131–139.
12. Irsik M, Langemeier M, Schroeder T, Spire M, Roder JD. Estimating the Effects of Animal Health on the Performance of Feedlot Cattle. Bov Pract. 2006;40(2):65-74.
13. Comparison of endotoxin concentrations in BOVILIS® J-5 with those in three commercially available Gram-negative, lipopolysaccharide core-antigen vaccines, Merck Animal Health technical bulletin, 2020.
14. Brito LA, Singh M. Acceptable levels of endotoxin in vaccine formulations during preclinical research. J Pharm Sci. 2011;100:34-37.