Shortest required dry period with
zero milk withhold post-calving.
ORBENIN-DC™ (cloxacillin benzathine intramammary infusion) delivers targeted treatment of Gram-positive bacteria with the shortest required dry period – only 28 days – and no milk withhold. So fresh cows can move into the milking string faster.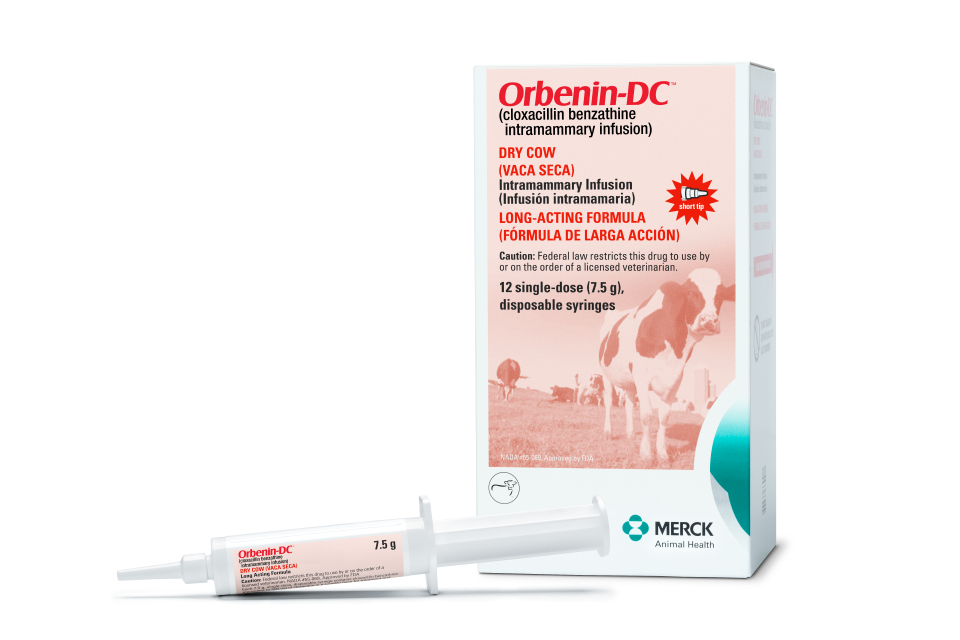 Targeting the most common type of subclinical mastitis.
More than 94% of cows with subclinical mastitis at dry-off are infected with Gram-positive bacteria (environmental staphs and streps).1,2 Gram-negative infections such as E. coli usually self-cure during lactation, making ORBENIN-DC an ideal choice at dry-off.

Dosage & Administration
Each 10-mL tube contains 500 mg of cloxacillin.
Infuse one tube of ORBENIN-DC, warmed to room temperature, into each quarter.
Available in 12-syringe boxes.
Syringes have a short tip for fewer intramammary infections.

Compared to full insertion, partial insertion has been shown to reduce new infection risk by 50%.3 
See product label for complete directions and dosing regimen.
Research
ORBENIN-DC is an intramammary infusion containing benzathine cloxacillin that targets Gram-positive bacteria. Research has shown that ORBENIN-DC is as effective as leading competitors in treating and preventing mastitis in dry cows.
Cow-level performance of ORBENIN-DC vs. SPECTRAMAST® DC
This non-inferiority study found no difference based on clinical mastitis, somatic cell count, reproductive performance and milk production.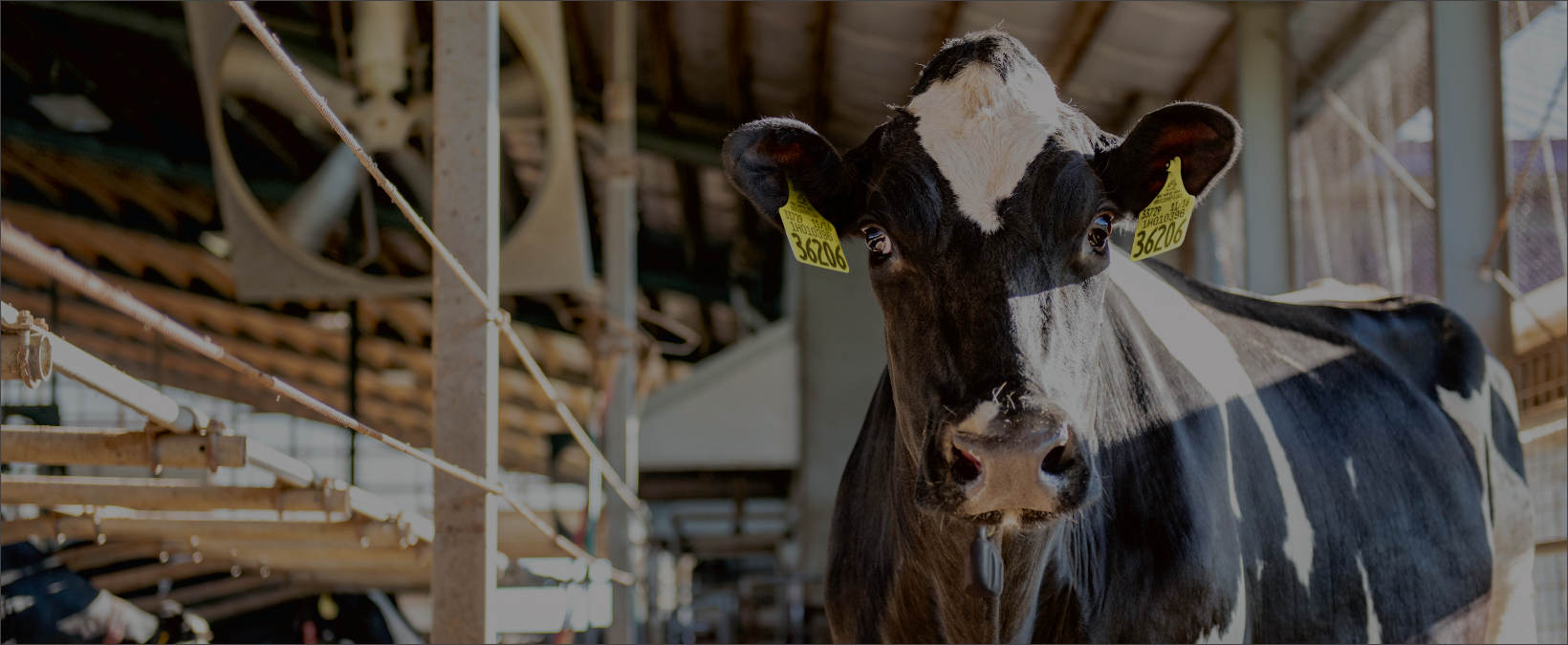 The dry period is an important time to minimize mastitis risk
and vaccinate cows to protect their calves from scours.
Give your dry cows the complete care they deserve.

Sign up to receive cattle health management insights, industry news and more sent straight to your inbox.
IMPORTANT SAFETY INFORMATION FOR ORBENIN-DC:
For use in dry cows only. Do not use within four weeks (28 days) of calving. Treated animals must not be slaughtered for food purposes within four weeks (28 days) of treatment. For additional information, see the product label.
1Johnson AP, et al. Randomized noninferiority study evaluating the efficacy of 2 commercial dry cow mastitis formulations. J Dairy Sci. 2016;99:593-607.
2Aruda AG, et al. Randomized noninferiority clinical trial evaluating 3 commercial dry cow mastitis preparations, Part 1. J Dairy Sci. 2013;96:4419-4435.
3Nickerson, SC. Dec. 1, 1987. Resistance Mechanisms of the Bovine Udder: New Implications for Mastitis Control at the Teat End. J Am Vet Med Assoc. 191(11):1484-8.