The original implant for feedlot steers.
REVALOR-S in feedlot steers increases weight gain and improves feed efficiency in a single implant.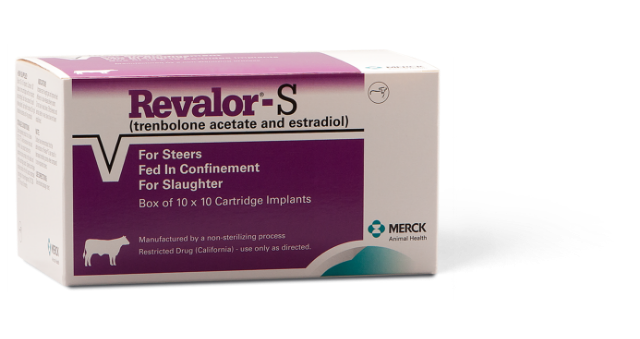 REVALOR-S increases rate of weight gain and improves feed efficiency in a slow-release delivery system.
Contains 120mg of trenbolone acetate and 24mg of estradiol.
For steers and heifers fed in confinement for up to 130 days.
Dosage and usage
Each REVALOR-S implant contains six pellets
Ten implants are provided in each cartridge of REVALOR-S
Only one implant containing 120 mg of trenbolone acetate and 24 mg of estradiol should be administered to each steer
REVALOR-S IMPORTANT SAFETY INFORMATION: A withdrawal period has not been established in pre-ruminating calves. Do not use in calves to be processed for veal. For complete information, refer to product label.

Take a look at the other implant options available from Merck Animal Health.