ULTRA BOSS® POUR-ON INSECTICIDE
ULTRA BOSS POUR-ON INSECTICIDE features broad-spectrum control in a pour-on.
Containing 5% permethrin and 5% piperonyl butoxide, ULTRA BOSS POUR-ON INSECTICIDE controls lice, flies and more in lactating and non-lactating dairy cattle, beef cattle and calves.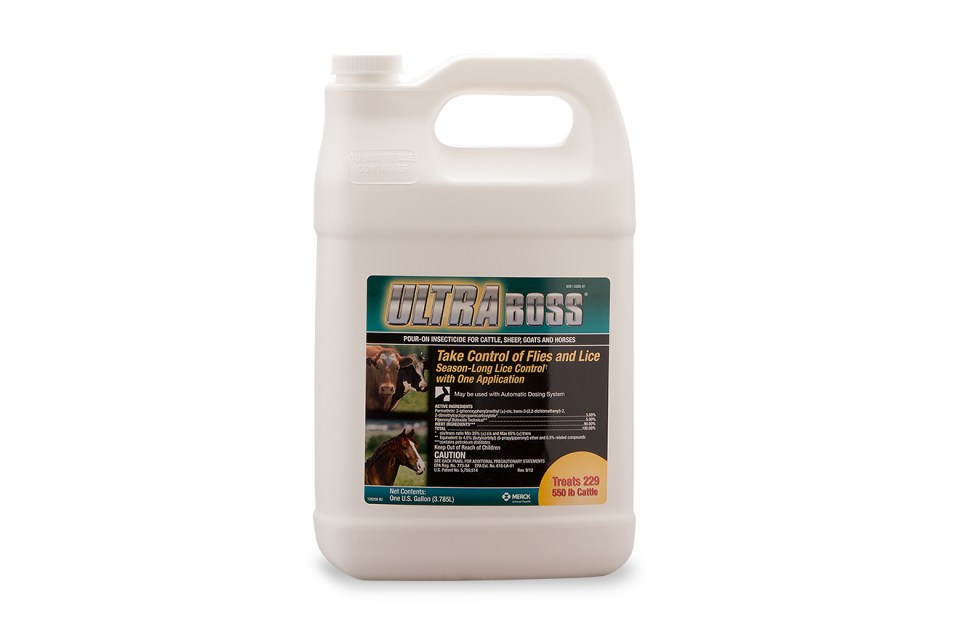 Dosage and Usage:
Repeat treatment as needed but not more than once every 2 weeks.
Do not allow pesticide to enter or run off into storm drains, drainage ditches, gutters or surface waters.
Not for use in outdoor residential misting systems.
Available in one U.S. quart (treats 57 550-lb. cattle) or one U.S. gallon (treats 229 550-lb. cattle).
For more information, including complete directions and warnings, please see the product label.
About ULTRA BOSS POUR-ON INSECTICIDE:
Broad-spectrum insecticide against lice, horn flies and face flies. Aids in control of horse flies, stable flies, mosquitoes, black flies and ticks.
Effective horn fly control for 8 weeks.1
Season-long lice control with one application (January through April).1
Fast-acting permethrin formulation with 5% piperonyl butoxide optimizes control.1
ULTRA BOSS POUR-ON INSECTICIDE should be used as part of an integrated pest management system with the use of other pest control practices.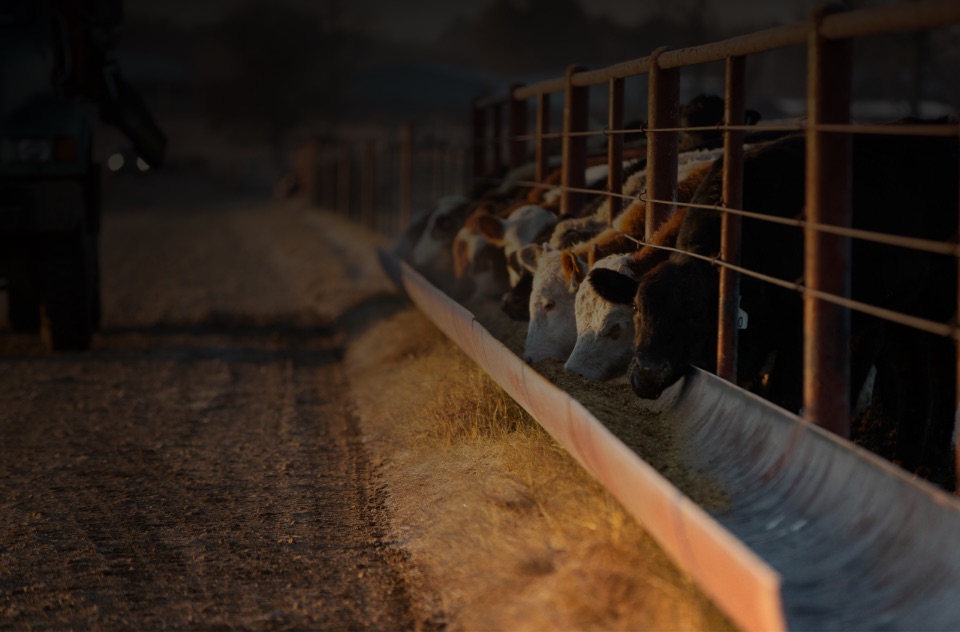 An effective deworming program can help you make the most of your vaccination protocol.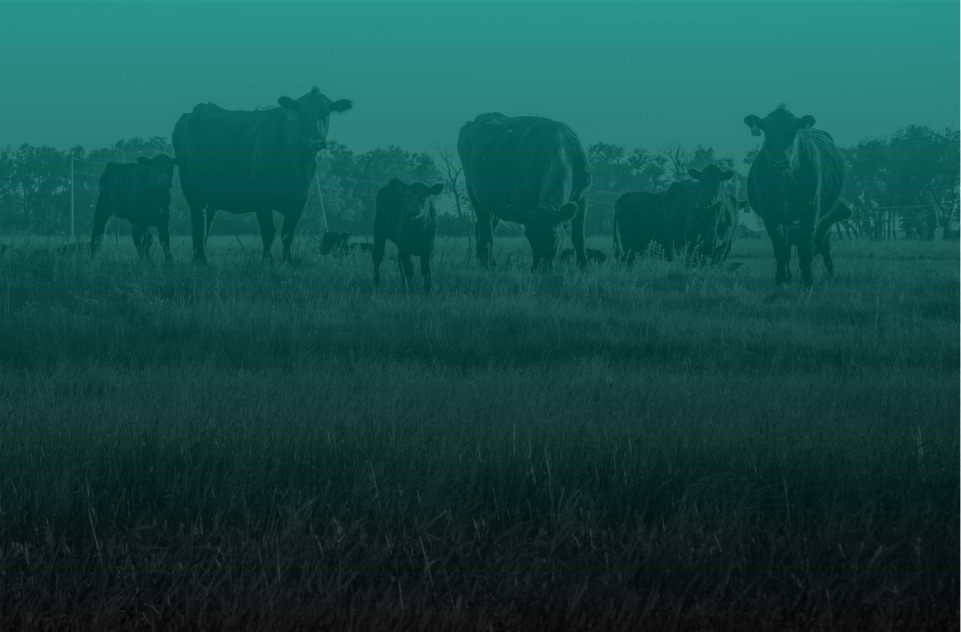 See the simple, three-pronged approach that can help mitigate the damaging effects of pinkeye.
1Chemical Watch Factsheet. Piperonym Butoxide (PBO). Pesticides and You. Beyond Pesticides/National Coalition Against the Misuse of Pesticides. 2006;20(1):17-20.