ULTRA SABER™ POUR-ON INSECTICIDE
A long-lasting option for horn flies and lice.
Containing 1% lambda-cyhalothrin synergized with 5% piperonyl butoxide, ULTRA SABER POUR-ON INSECTICIDE controls lice and horn flies on beef cattle and calves.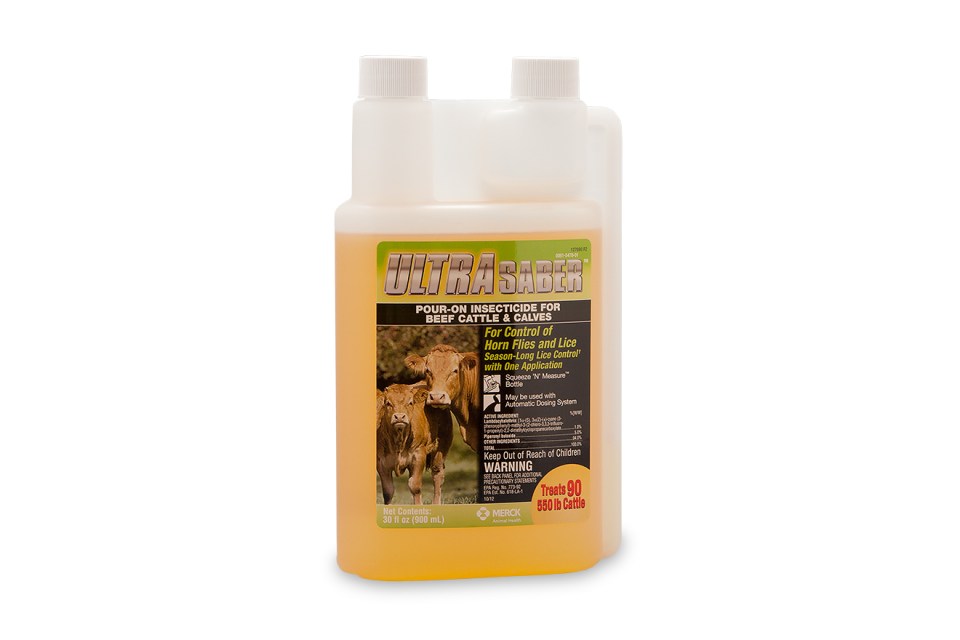 Dosage and Usage:
10 mL for cattle weighing less than 600 lbs., applied down the midline of the back.
15 mL for cattle weighing more than 600 lbs., applied down the midline of the back.
Not for use on dairy cattle. Not recommended for use on veal calves.
May be used with automatic dosing system.
No dilution necessary.
Keep container sealed when not in use.
Do not use or store near heat or open flame.
Available in 30 fl oz (treats 90 550-lb. cattle) or one U.S. gallon (treats 378 550-lb. cattle).
For more information, including complete directions and warnings, please see the product label.
About ULTRA SABER POUR-ON INSECTICIDE:
For season-long control of horn flies and lice in beef cattle with one application.1
Ready to use pour-on.1
Contains piperonyl butoxide (PBO), which is a synergist that enhances insecticidal activity.2
The combination of PBO and lambda-cyhalothrin results in strong, longer activity.
Provides rapid knockdown of flies and reduction in fly pressure – from 99% to 87% reduction for 8 weeks.1
ULTRA SABER POUR-ON INSECTICIDE should be used as part of an integrated pest management system with the use of other pest control practices.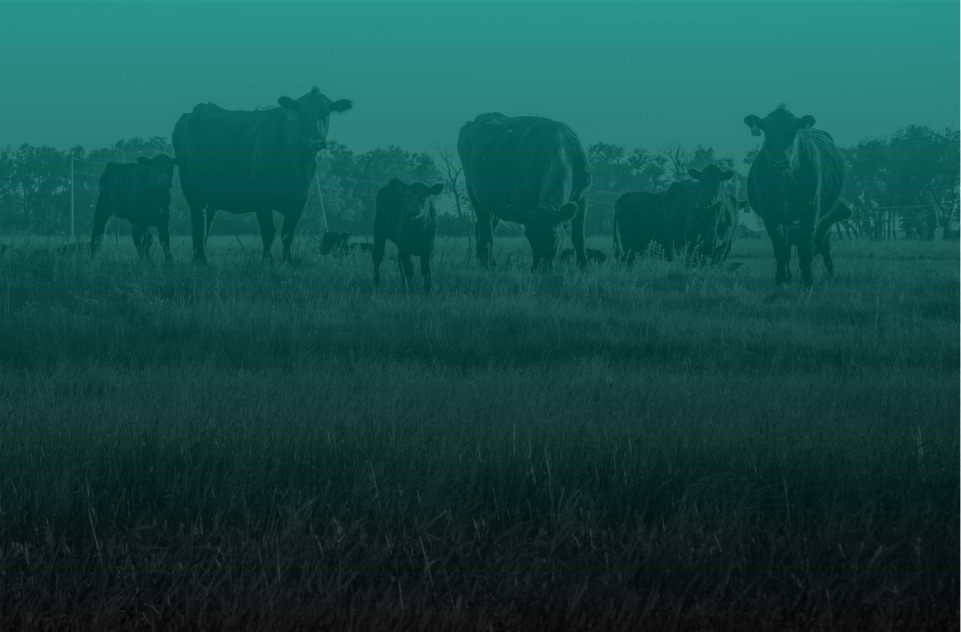 An effective deworming program can help you make the most of your vaccination protocol.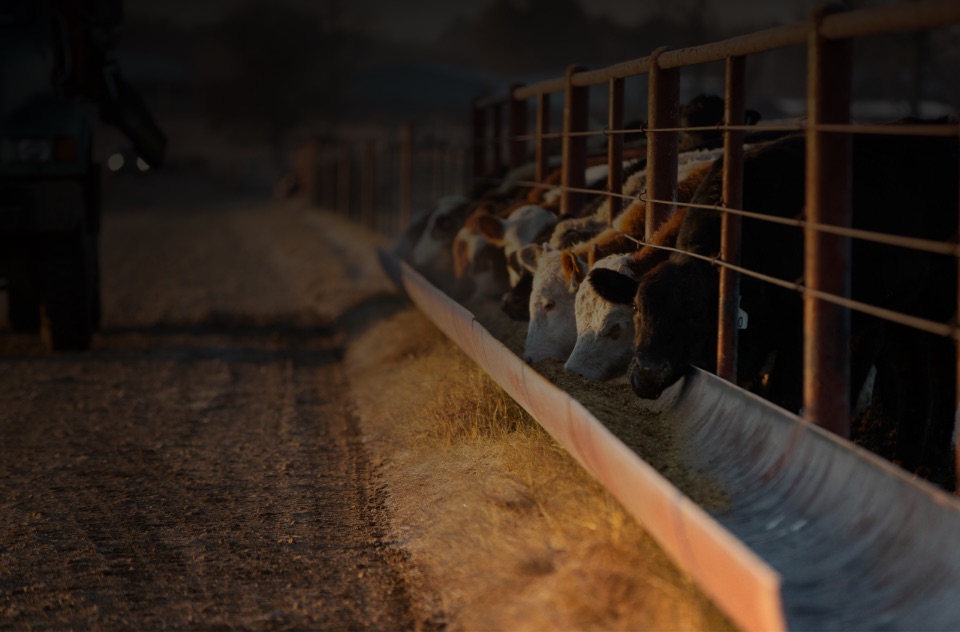 See the simple, three-pronged approach that can help mitigate the damaging effects of pinkeye.
1Data on file, Merck Animal Health.
2Chemical Watch Factsheet. Piperonym Butoxide (PBO). Pesticides and You. Beyond Pesticides/National Coalition Against the Misuse of Pesticides. 2006;20(1):17-20.