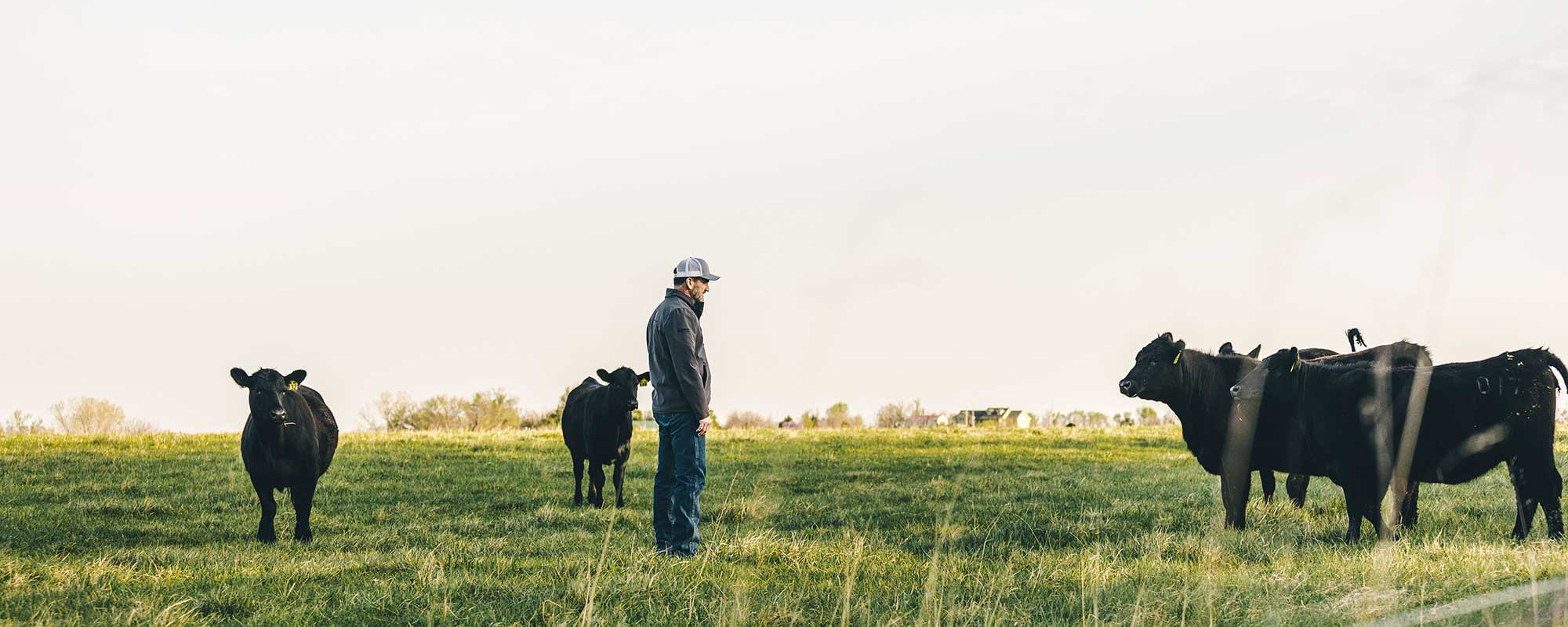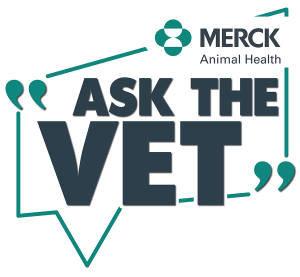 Parasite Control
PARASITE CONTROL.
YOU ASK. WE ANSWER.
We all have people we turn to with questions. At Merck Animal Health, our extensive team of cattle veterinarians are seasoned professionals with years of field practice experience.

That's why Merck Animal Health and Angus have teamed up — to provide relevant advice and expertise to producers. Here, Grant Crawford, Ph.D., associate director of cattle technical services with Merck Animal Health, answers some of the commonly asked questions on parasite control.
Q: WHAT IMPACT DO PARASITES HAVE ON CATTLE HEALTH AND PERFORMANCE?
Parasites rob nutrients and efficiency from their bovine hosts while stealing profit from producers. Non-parasitized cattle will have:1,2
Better feed intake
Increased average daily gain
Improved milk production
A positive immune response to vaccines and diseases
Compared to other animal health technologies (i.e., implants, pharmaceuticals, feed additives, etc.), dewormers have the greatest economic impact on the cow/calf and stocker segments.3

Cow/calf producers can add $274 per head of value through animal health technologies, and of that $274, $201 is a result of deworming.3
Q: HOW DO I KNOW IF MY DEWORMER IS WORKING?
A producer asked about deworming older cows. It is important to determine if your current program is working by conducting a fecal egg count reduction test (FECRT).

FECRT is a standardized diagnostic tool that tests manure for the presence of gastro-intestinal parasite eggs. It is important that 20 samples are taken both at treatment and 14 days posttreatment.

Results show the percentage of fecal egg count reduction after deworming. A 90% or greater reduction is considered a success, and anything below that is a failure for proper parasite management.4

To request a free FECRT kit ($200 value), ask your Merck Animal Health rep or veterinarian or receive a free kit here.
Q: WHAT PRODUCTS SHOULD I USE TO HELP PREVENT RESISTANCE?
If you're only using an endectocide, such as ivermectin, chances are you're not getting the fecal egg count reduction needed to have a successful deworming.

For maximum efficacy and to reduce resistance, use two classes of dewormers. If you're using a dewormer that ends in "-ectin," consider adding another product where the active ingredient ends in "-zole," such as SAFE-GUARD® (fenbendazole).

Merck Animal Health maintains the world's largest FECRT database to monitor field use efficacy of dewormers approved for use in U.S. cattle. FECRT results5 show that:
Only 51% efficacy was attained with only an endectocide pour-on (nearly half the eggs remained 14 days after receiving the pour-on)
With SAFE-GUARD added, nearly 100% efficacy was attained
Your veterinarian can help you set up a parasite management program that's best for your operation.
HAVE A QUESTION?
SUBMIT YOUR QUESTION TODAY AT
Ask your veterinarian, too. It's important to work with your veterinarian who knows your goals and the health challenges in your area.
References:
1. Smith RA, Rogers KC, Huse S, Wray MI, Brandt RT, Hutcheson JP, Nichols, WT, Taylor RF, Rains, JR & McCauley CT (2000). Pasture deworming and (or) subsequent feedlot deworming with fenbendazole. I. Effects on grazing performance, feedlot performance and carcass traits of yearling steers. The Bovine Practitioner, 34(2), 104-114.
2. Safe-Guard/Panacur Deworming Strategies for Dairy Cattle. Dairy Monograph. Intervet.
3. Lawrence JD, Ibarburu MA. Economic analysis of pharmaceutical technologies in modern beef production in a bioeconomy era. 2007. Iowa State University.
4. Dobson R, Jackson R, Levecke B, Besier B et al. Guidelines for fecal egg count reduction tests (FECRT). World Association for the Advancement of Veterinary Parasitology (WAAVP) (2001) Proceedings: 23rd International Conference of the World.
5. Merck Animal Health FECRT database.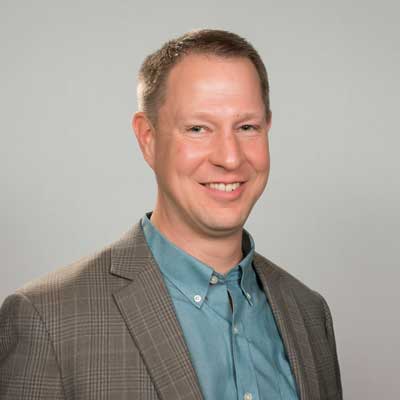 Dr. Grant Crawford
Grant Crawford, Ph.D., is an Associate Director for Cattle Technical Services with Merck Animal Health, providing technical support for cattle producers, veterinarians, and nutritionists in the Upper Midwest. Prior to joining Merck Animal Health in 2015, Grant worked as a feed company technical nutritionist for more than three years and spent five years in beef cattle extension and research at the University of Minnesota.

Grant is a graduate of South Dakota State University (B.S. in Ag Education), University of Minnesota (M.S. in Animal Science), and University of Nebraska (PhD in Animal Science). Grant is a native of Beaver Creek, MN and currently resides outside of Jasper, MN with his wife and daughter.