Choose the right vaccine for calf scours protection
By Dr. Chris Schneider
High-quality colostrum is a critical factor in raising healthy calves. It is estimated that approximately one-third of the calf deaths occurring in the first weeks of life are due to inadequate colostrum intake. Maternal antibodies in high-quality colostrum help reduce losses and get calves off to a good start.

Colostrum management starts well before the calf's birth. Provide a high-quality diet for heifers and dry cows, ensure they are in good health and minimize stresses like overcrowding in late pregnancy. During summer months, manage heat stress to maximize colostrum quality and its absorption by the calf.

Vaccination is another excellent colostrum management tool. When a pregnant cow receives a scours vaccine, calves receive those antibodies through colostrum ingestion. By vaccinating cows and first-calf heifers in late gestation, producers can reduce the risk of newborn calf scours in the period just after birth. Dam scours vaccines protect calves against major disease-causing pathogens and eliminate the need to administer oral vaccination in individual calves.
Here are three considerations when choosing a scours vaccine:
Select broad-spectrum protection – Calf scours can be caused by many bacterial and viral pathogens. Coronavirus and rotavirus are the most frequently diagnosed causes of viral scours. Select the broadest spectrum clostridial protection, along with E. coli type K99 protection, to help prevent costly intestinal infections
Look for subunit E. coli technology – Subunit vaccines include antigenic components of a pathogen that are capable of inducing a protective immune response. This technology can provide strong and extremely targeted E. coli immune response. However, some subunit technologies can lead to adverse vaccine reactions. For peace of mind when vaccinating pregnant cattle, look for a scours vaccine with subunit technology that provides maximum protection but also limits exposure to potentially dangerous endotoxins.1
Choose a flexible dosing schedule – Use a scours vaccine that allows for flexible dosing. Remember that the pregnant cow produces colostrum up to five weeks before calving. Time vaccination to maximize immune properties in the colostrum.
To ensure calves receive optimal antibodies to protect against scours, feed adequate amounts of clean and warmed colostrum within the first few hours after birth.

The herd veterinarian can help the dairy producer develop a comprehensive scours prevention program. Learn more about the Merck Animal Health scours vaccine portfolio here or contact your Merck Animal Health representative.
References
1. Jayappa H, Davis R, Dierks L, Sweeney D, Wasmoen T. Demonstration of Passive Protection in Neonatal Calves against Colibacillosis Following Immunization of Pregnant Heifers at 3 Months of Gestation. Veterinary Therapeutics, Vol. 9, No. 4, Winter 2008. 283-289.
Find more content for your dairy operation.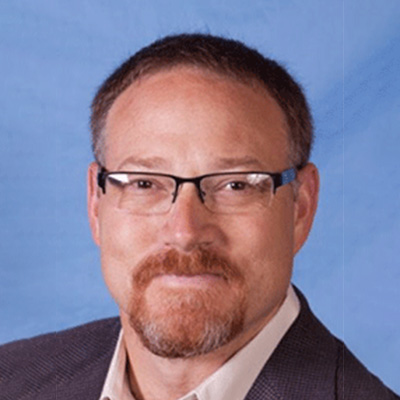 Dr. Chris Schneider
D.V.M., M.S.,
Livestock Technical Services,
Merck Animal Health