Milk quality triumphs in challenging times
Like many dairy farmers, Dave and Alan Oechsner sought ways to cut costs when news of COVID-19 hit the dairy industry. They analyzed costs closely knowing there was a possibility they could have to dump milk due to transportation and logistical issues brought on by the pandemic.

Facing tough decisions on the Brownsville, Wisconsin, dairy, Dave opened up discussions about implementing a selective dry cow treatment program. Alan agreed, although somewhat reluctantly, as milk quality has always been a key priority and results show it.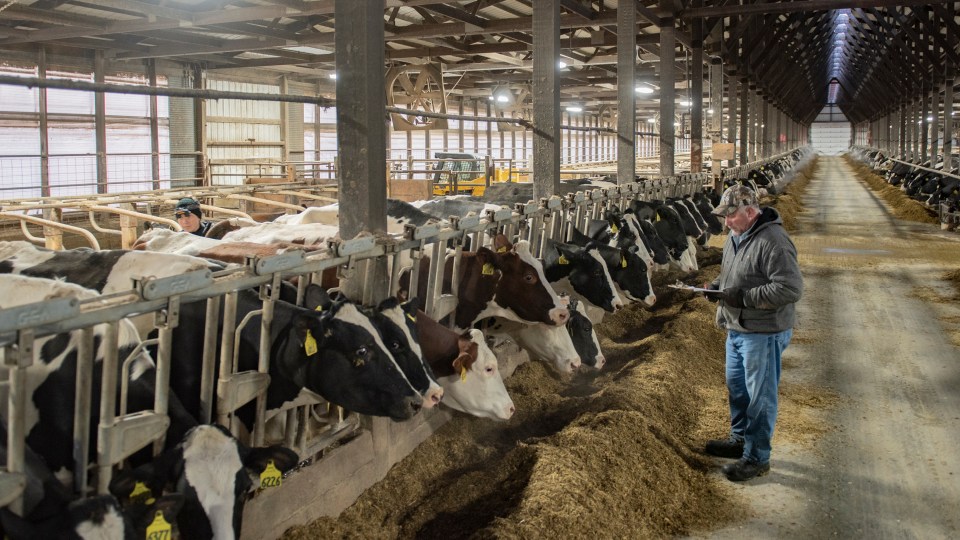 The Oechsners' 600-cow herd averages a somatic cell count (SCC) of 63,000 cells/ml. They've worked with Dr. Andy Johnson and with veterinarians from the Waupun Veterinary Clinic to fine tune their program. For example, employees who milk cows attend training meetings regularly and are continually educated on proper milking procedures.
With such a successful milk quality program, Dave admits that making changes made him nervous. But they proceeded with this scaled-back approach, which continues to be used today:
Any cow with an SCC greater than 200,000 cells/ml during lactation, or that has been treated for mastitis more than twice during lactation, receives treatment with ORBENIN-DCTM (cloxacillin benzathine intramammary infusion) at dry-off.
All cows receive SHUTOUT®, a nonantibiotic internal teat sealant, which helps prevent new intramammary infections during the dry period by providing a physical barrier in the teat canal. It inhibits bacteria from the cow's environment from gaining access to the udder through the teat end leading to a new dry period infection.
All cows reconfirmed pregnant at the seven-month confirmation check receive BOVILIS® J-5 followed with two booster doses per veterinarian recommendation
"The use of the internal teat sealant made me feel better about the program," Alan says. "It's not uncommon for a cow to be milking over 100 pounds at dry-off. The teat sealant gave me reassurance that the teat canal would remain protected."

BOVILIS J-5, a Gram-negative core-antigen vaccine that aids in the reduction of mastitis due to E. coli infections, is also an important part of their milk quality plan. Previously, the Oechsners used J-VAC®.
"I've noticed that BOVILIS J-5 is a gentler product," says Alan. "We don't see the milk drop after vaccination like we did with J-VAC."

Overall, this milk quality program is working. New cases of mastitis after calving are extremely low. "The number one reason we tried this program was to save money," Dave concludes. "This is a case where triumph came out of tragedy. We are dry treating fewer cows now."
IMPORTANT SAFETY INFORMATION | RESIDUE WARNINGS
IMPORTANT SAFETY INFORMATION FOR ORBENIN-DC: For use in dry cows only. Do not use within four weeks (28 days) of calving. Treated animals must not be slaughtered for food purposes within four weeks (28 days) of treatment. For additional information, see the product label.
IMPORTANT SAFETY INFORMATION FOR BOVILIS J-5: This product contains oil adjuvant. In the event of accidental self-injection, seek medical attention immediately. For additional information, see the product label.
© Copyright 2023 Merck & Co. Inc., Rahway, NJ, USA and its affiliates. All rights reserved. All trademarks are properties of their respective owners.
Find more content for your dairy operation.