DOUBLE BARREL® VP INSECTICIDE EAR TAGS
Quickly knock down horn flies and face flies.
DOUBLE BARREL VP INSECTICIDE EAR TAGS combine two active ingredients to effectively take out performance-robbing pests for up to five months.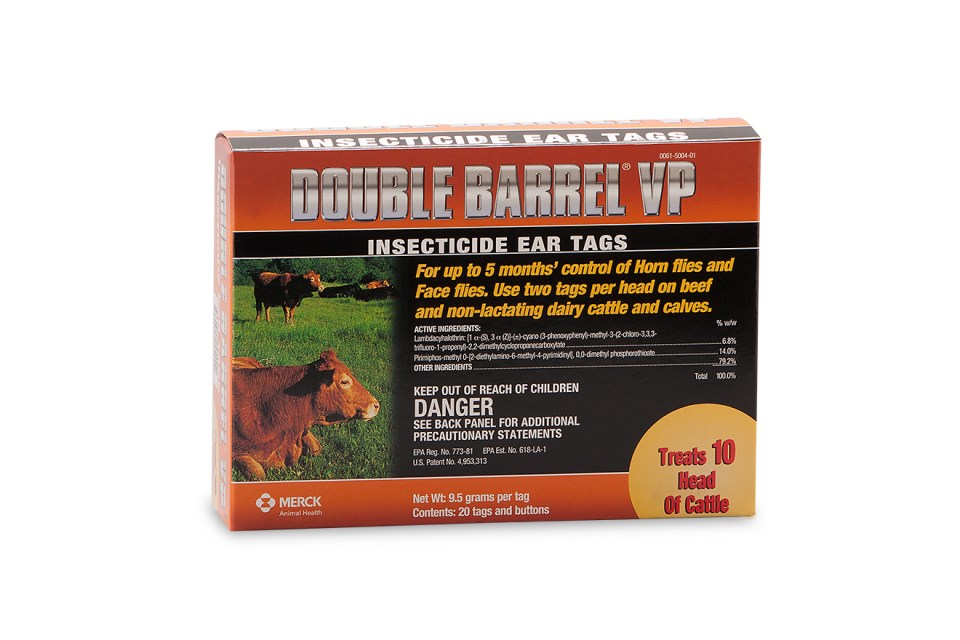 Dosage and Usage:
Use two tags per head (one in each ear) for optimum control.
Apply when flies first appear in the spring and replace as necessary.
Tags remain effective up to 5 months; remove tags in the fall.
Store in a cool place away from direct sunlight.
20 tags and buttons per box, treats 10 head of cattle.
For more information, including complete application instructions, please see the product label.
About DOUBLE BARREL VP INSECTICIDE EAR TAGS:
Works for up to 5 months controlling horn and face flies.
Contains 6.8% lambda-cyhalothrin and 14% pirimiphos methyl which helps minimize resistance development and eliminates the need for ear tag rotation.
Approved for use in beef cattle, non-lactating dairy cattle and calves of all ages.
Unique triangular shape prevents tags from breaking off at the neck.
Tags easily applied with ALLFLEX® tagging sytem.
DOUBLE BARREL VP INSECTICIDE EAR TAGS should be used as part of an integrated pest management system with the use of other pest control practices.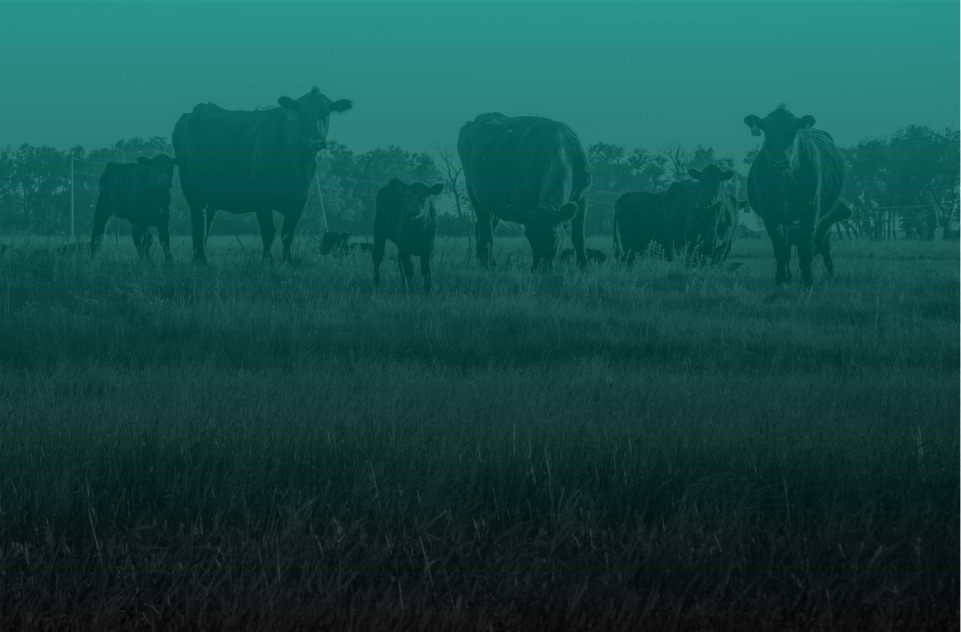 An effective deworming program can help you make the most of your vaccination protocol.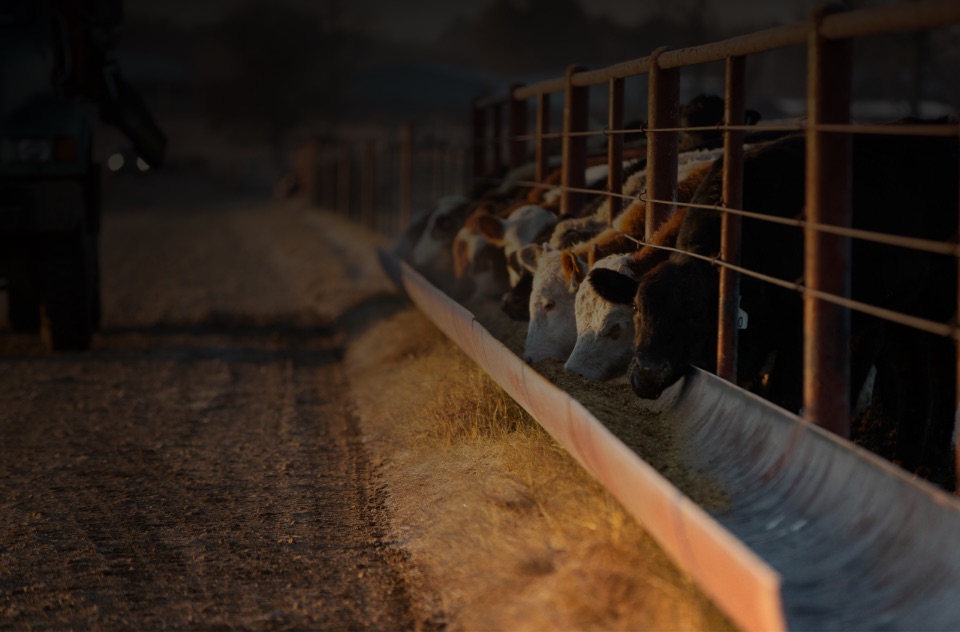 See the simple, three-pronged approach that can help mitigate the damaging effects of pinkeye.