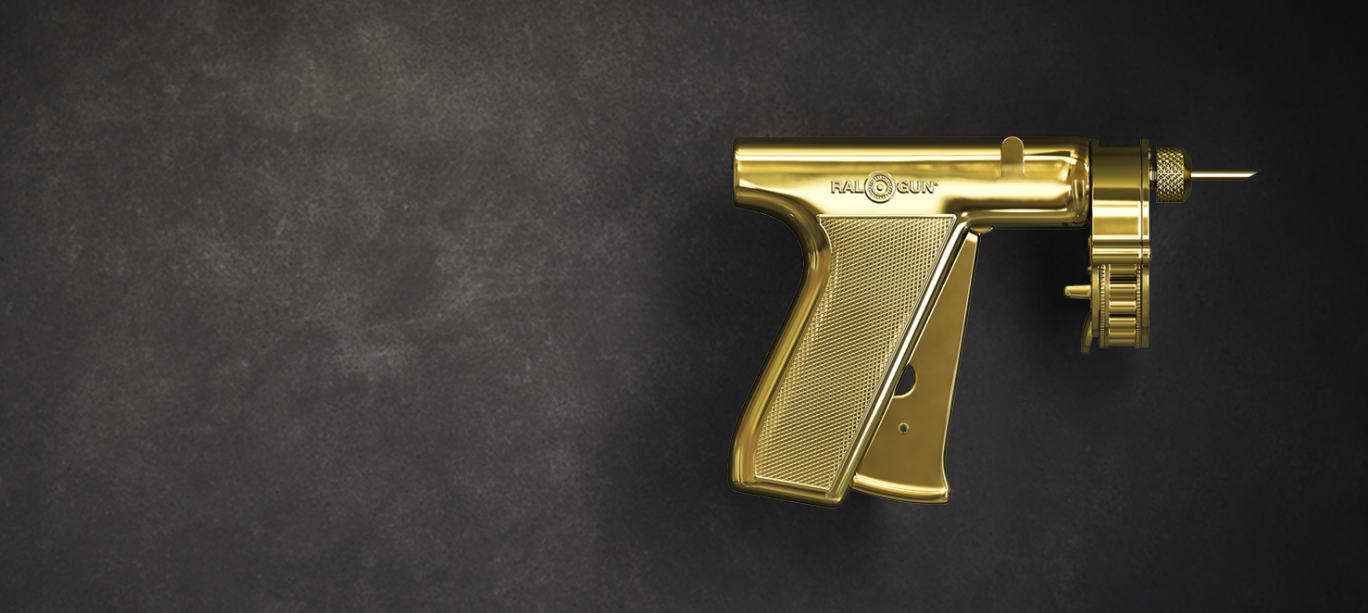 The gold standard in calf implants.
For more than 50 years, RALGRO has been known for heavier weaning weights that deliver greater revenue in calf crops.
RALGRO provides cow-calf producers implanting ease, flexibility and most important – results.
Increased weight gain through weaning.
A 23-trial summary showed an average 23-lb. weaning weight advantage (over 163 days) in calves implanted with RALGRO over non-implanted controls.1
The most versatile implant on the market.
With non-sex-specific zeranol as its active component, RALGRO can be used in both male and female calves – even replacement heifers.
Easy to get implanting right.
The ergonomic design of the RALGRO RALOGUN®, combined with a small implant size, reduces fatigue while making it easy to administer pellets accurately.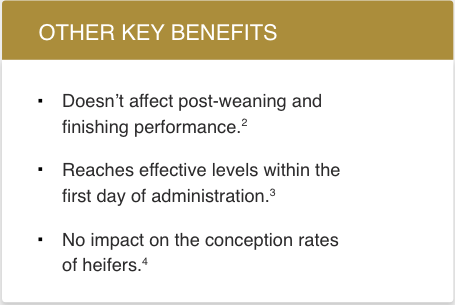 Implant today, impact tomorrow.
There is mounting pressure to be more sustainable and many worry they will have to sacrifice their bottom line to do it. See how our growth-promoting implants can help you both achieve sustainability and turn a greater profit.
Proper RALGRO
Implanting Technique
Follow these simple steps for a successful implant using the industry-favorite RALGRO RALOGUN.
See the myths.
Get the facts.
See all the ways calf implants like RALGRO can help boost margins for cow-calf producers.
Dosage and Usage:
RALGRO is an anabolic agent that increases rate of weight gain and improves feed conversion of weaned beef calves, growing beef cattle, feedlot steers and feedlot heifers
RALGRO also increases rate of weight gain of suckling beef calves
Each dose consists of three small pellets, each containing 12 mg of zeranol, for a total of 36 mg of zeranol in each dose
Dosage is the same for heifers, steers and calves, and replacement heifers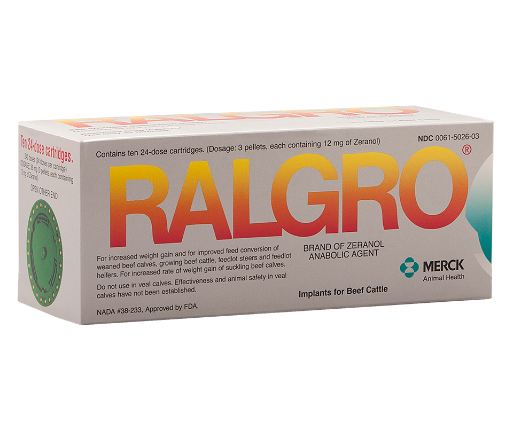 RALGRO IMPORTANT SAFETY INFORMATION:
A withdrawal period has not been established for RALGRO in ruminating calves. Do not use in calves to be processed for veal. For complete information, refer to product label.
Implanting for Performance
Shane Kime believes in taking advantage of all the available tools he can to help put pounds on his cattle. One such tool he swears by? Implants. Especially RALGRO for his calves.
Implant Strategies for Cattle on Grass
RALGRO on the cow, REVALOR-G off the cow. See why that's the motto Dr. Wade Nichols, senior technical services manager, stresses to his clients.
Additional RALGRO Resources
It's time to put the misperceptions surrounding pre-weaning implants to rest. This piece shows the clear economic benefit of using RALGRO pre-weaning.
---
1Data on file, Merck Animal Health.
2Laudert, et al. 1981.
3Pusateri AE, Kenison DC. Measurement of zeranol in plasma from three blood vessels in steers implanted with zeranol. J. Anim. Sci. 1993; 71(2):415-419.
4Data on file, Merck Animal Health.
5Selk, G. (1997) Implants for Suckling Steer and Heifer Calves and Potential Replacement Heifers. Proceedings: Impact of Implants on Performance and Carcass Value of Beef Cattle. Oklahoma State University, P-957. Pg 40.4. Superior Livestock Sale data report 2018.

Take a look at the other implant options available from Merck Animal Health.