REVALOR-XH is the heifer-only feedlot implant.
REVALOR-XH utilizes the same technology as REVALOR-XS to deliver two doses in a single implant. The difference? It's dosed specifically for heifers, to help them consistently gain throughout finishing.

With the right implant now, you don't have to re-implant later.
There's no telling what "later" will bring. In 90 days, when it would typically be time to re-implant, the weather could turn. That's just one of the many uncertainties associated with re-working cattle that REVALOR-XH can help eliminate.

Save on labor

Reduced stress on animals and staff

No reduced feed intake

Reduced risk from labor shortage

Reduced risk from weather

Peace of mind
Patented technology creates long-lasting performance and consistent growth.
Each REVALOR-XH implant consists of 10 pellets. Four uncoated pellets go to work immediately, while six coated pellets go to work 70-80 days later. The coated pellets are shielded by the patented X7™ polymer coating, which allows the second dose to slowly release, working like a re-implant.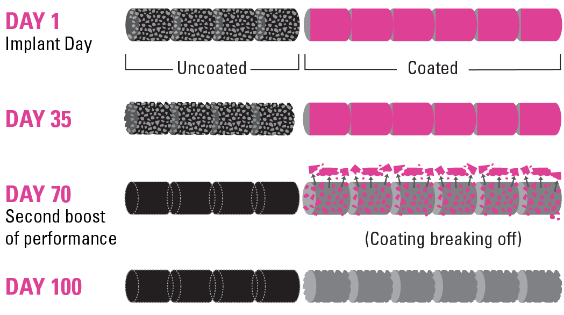 No feed intake loss due to re-implanting.1
Re-processing cattle can result in a feed intake decrease that can take 38 days to return to pre-reprocessing levels. With REVALOR-XH, there is no drop-off because cattle don't have to be re-implanted.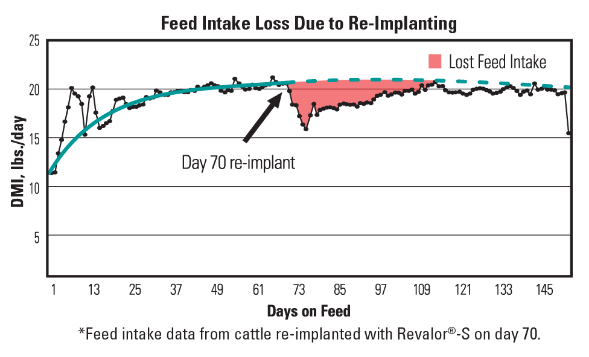 Dosage and Usage:
REVALOR-XH is used for increased rate of weight gain and improved feed efficiency for up to 200 days after implantation in beef heifers fed in confinement for slaughter
Each cartridge contains 10 implants
Each implant contains 200 mg of trenbolone acetate and 20 mg of estradiol
Only one REVALOR-XH implant should be administered to each animal
Implanting for Sustainability
Dr. Wade Nichols, senior technical services manager, discusses the technology behind REVALOR-XH that lets cattle stay in their pens and at the bunk, with no additional resource use.
Learn more about REVALOR-XH for heifers and REVALOR-XS for steers in the resources below.
---
1. Study Number HR-2S: Evaluation of Implants Containing Reduced-Dose Combinations of Trenbolone Acetate and Estradiol on Performance and Carcass Merit of Finishing Steers.
REVALOR-XH IMPORTANT SAFETY INFORMATION: No withdrawal period is required when used according to labeling. Do not use in calves to be processed for veal. A withdrawal period has not been established for this product in pre-ruminating calves. Do not use in lactating dairy cows or in animals intended for subsequent breeding. Use in these cattle may cause drug residues in milk and/or in calves born to these cows. Administer implant subcutaneously in the ear only. Any other location is in violation of Federal Law. Do not attempt salvage of implanted site for human or animal food. Not for Use in Humans. Keep this and all drugs out of the reach of children.

Take a look at the other implant options available from Merck Animal Health.