Is H. somni a problem in today's cattle populations?
By Dr. Brent Meyer
Bovine respiratory disease (BRD) is a leading health cause of economic loss to beef producers, costing $900 million annually.1 In recent years, the bacterium Histophilus somni has been recognized as a major cause of bacterial pneumonia in cow-calf, stocker and feedlot industries.

A report from the Iowa State University Veterinary Diagnostic Laboratory showed that over a three-year period (2013-2015), H. somni was identified in 25% of BRD isolates.2 Another report showed that 6.1% of cattle tested positive for H. somni on arrival, before any antibiotic treatment.3 Similar results have been reported from diagnostic labs in Nebraska, Oklahoma and Iowa.4,5,6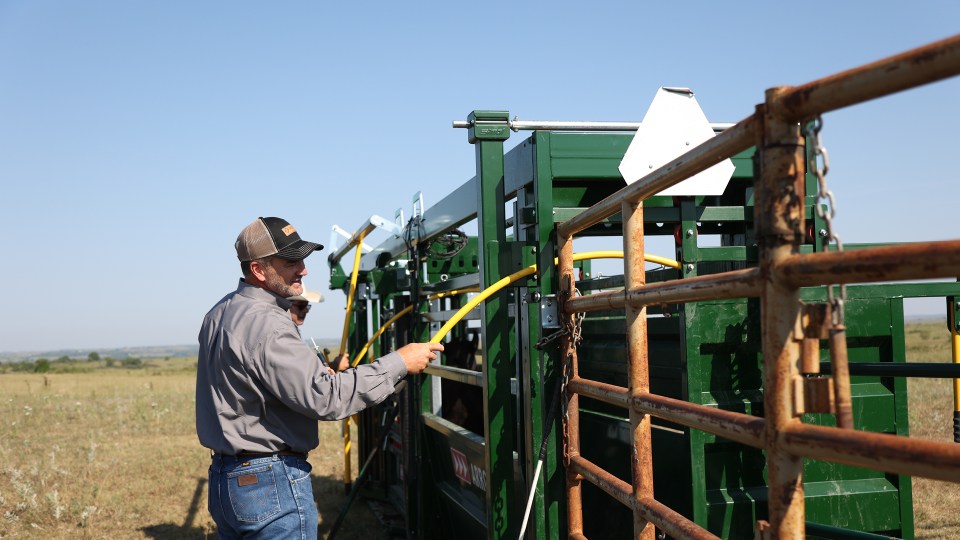 The growing concern for H. somni infection is largely due to the frequent presence and complex nature of the disease. The ability of the organism to multiply slowly and hide from the immune system suggests that effective treatment is essential to prevent severe infection and death. While H. somni symptoms can be like those of Mannheimia haemolytica or Pasteurella multocida, proper treatment and control strategies should always be at your disposal.
Risks and symptoms
H. somni causes an acute, often fatal, septicemic disease that can involve the respiratory, cardiovascular, musculoskeletal or nervous systems. In cattle on pasture, occasional reproductive events are reported, particularly late-term abortions. 

Recently weaned calves (not preconditioned) have a higher risk of infection and death from H. somni. Bovine respiratory disease complex is most often seen in the stocker and feedlot industries. The stressful events of weaning and shipping lower immune system function, therefore, allowing viral and bacterial insults to occur. 

Typical BRD outbreaks peak around 14 days after arrival to the feedlot. H. somni acute pneumonia cases may occur by then, but often peak around three to four weeks on feed. Most clinical cases are seen between October and January, and the average death is often after 30 to 60 days on feed.7

Clinical signs of cattle with H. somni infection typically include:
Fever
Depression
Difficulty breathing
Lateral recumbency
Closed eyes ("sleeper syndrome")
Lameness or wobbly standing
Appearance of blindness
H. somni may also cause upper airway disease in cattle, so symptoms consistent with a pneumonic animal may develop. The course of the disease may be rapid and most affected animals will die in less than 48 hours from the time of exhibiting symptoms. In some cases, calves are found dead with no clinical signs observed.

Chronic forms of H. somni also present in cattle two to three weeks after the initial BRD event. Swollen joints (septic arthritis), droopy ears (infections) and weight loss are the result of the immune system not able to remove the bacteria from the body. The issue in this production phase is a result of heart muscle abscesses. H. somni will also cause a meningitis condition called a brainer. These require aggressive treatment to have a successful outcome.
Prevention
Good management practices are critical for preventing H. somni infection. Because H. somni pneumonia and septicemia often develop with other viral infections or bacterial pathogens, minimizing BRD contributing factors is also important. 

The most effective prevention methods are: 
Metaphylaxis with effective antimicrobials in certain classes of cattle in the feedlot
Sound vaccination protocols with booster requirements
Biosecurity and biocontainment
Excellent nutrition, bunk management and fresh water
Regular sanitation of waterers
Internal parasite control (internal parasite burden can suppress the immune system)
Ensuring that calves are preconditioned also will help prevent diseases and death loss.
Work with your veterinarian
It is important to work with your veterinarian on diagnosis and treatment. Bacterial culture is the gold standard for diagnosing H. somni infection but obtaining a definitive diagnosis can be challenging because in both healthy and diseased calves, H. somni is present in the upper airways.

Because of how rapidly H. somni affects calves, successful treatment depends on quick action. H. somni avoids the immune response and is more difficult for some antibiotics to reach. ZUPREVO® 18% (tildipirosin) is an antibiotic for rapid and sustained control or treatment of respiratory pathogens, particularly H. somni.

In a 42-day study of high-risk cattle in Nebraska, cattle received ZUPREVO at arrival or a placebo on arrival.8 ZUPREVO significantly reduced sickness and improved performance over negative controls, specifically for H. somni. H. somni from nasal swabs continued to increase over the entire observational period in the control group, while H. somni levels remained significantly lower in cattle receiving ZUPREVO.

H. somni will continue to be a challenge for cattle producers in the future. Quickly identifying sick cattle, diagnosing them and treating them with the right antibiotic will enable better animal well-being, health, and productivity outcomes.
IMPORTANT SAFETY INFORMATION:
FOR USE IN ANIMALS ONLY. NOT FOR HUMAN USE. KEEP OUT OF REACH OF CHILDREN. TO AVOID ACCIDENTAL INJECTION, DO NOT USE IN AUTOMATICALLY POWERED SYRINGES WHICH HAVE NO ADDITIONAL PROTECTION SYSTEM. IN CASE OF HUMAN INJECTION, SEEK MEDICAL ADVICE IMMEDIATELY AND SHOW THE PACKAGE INSERT OR LABEL TO THE PHYSICIAN.

RESIDUE WARNING: Cattle intended for human consumption must not be slaughtered within 21 days of the last treatment. Do not use in female dairy cattle 20 months of age or older. Use of this drug product in these cattle may cause milk residue. A withdrawal period has not been established in pre-ruminating calves. Do not use in calves to be processed for veal.

The effects of ZUPREVO® 18% on bovine reproductive performance, pregnancy and lactation have not been determined. Swelling and inflammation, which may be severe, may be seen at the injection site after administration. Subcutaneous injection may result in local tissue reactions which persist beyond slaughter withdrawal period. This may result in trim loss of edible tissue at slaughter.

DO NOT USE ZUPREVO® 18% IN SWINE. FATAL ADVERSE EVENTS HAVE BEEN REPORTED FOLLOWING THE USE OF TILDIPIROSIN IN SWINE. NOT FOR USE IN CHICKENS OR TURKEYS.
References
1. Preview: Economic effects of Bovine Respiratory Disease. J. Anim. Sci. 2020;98(2).
2. Magstadt DR, Schuler AM, et al. Treatment history and antimicrobial susceptibility results for Mannheimia haemolytica, Pasteurella multocida, and Histophilus somni isolates from bovine respiratory disease cases submitted to the Iowa State University Veterinary Diagnostic Laboratory from 2013 to 2015. J. Vet. Diagn. Invest. 2018 Jan;30(1):99-104.
3. UNL Diagnostic Center News. Spring 2013. Doster and Seelmeyer.
4. Lamm, C.G. et al. J. Vet. Diag. Invest. 24(2): 277-282. 
5. ISU DX Lab Summary, data on file. 
6. The Merck Manuals – Overview of Histophilosis – www.merckmanuals.com/vet/generalized_conditions/histophilosis/overview_of_histophilosis on-line 05/29/13.
7. Menge M, et al. Pharmacokinetics of tildipirosin in bovine plasma, lung tissue, and bronchial fluid (from live, non-anesthetized cattle). J. Vet. Pharm. Ther. 2011;1349:1365-2885.
8. Merck Study 11401-00. Data on file.
Find more content for your beef operation.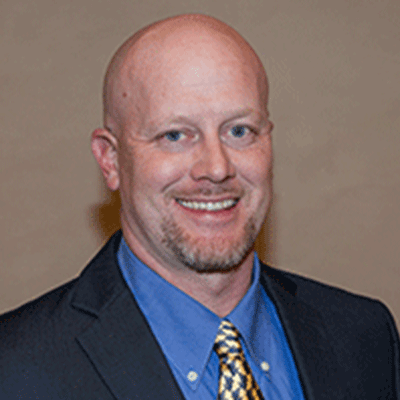 Dr. Brent Meyer
D.V.M., M.S.
Technical Services Veterinarian
Merck Animal Health