New Dry Cow Care DAIRY CARE365® training module
Merck Animal Health announced a new DAIRY CARE365® online training module, "Dry Cow Management."

The 11th in a series of DAIRY CARE365 e-learning modules, Dry Cow Management focuses on the importance of proper cow care at dry-off and during the dry period. This is a critical time in the cow's life when she is building reserves and preparing for birth and a new lactation.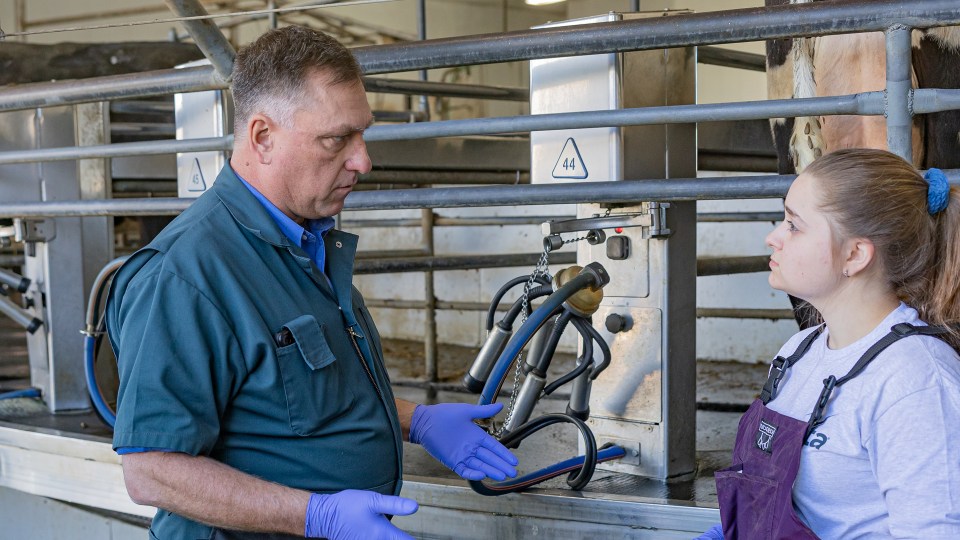 Five-lesson module
The Dry Cow Management module consists of five lessons. Each lesson includes a six- to eight-minute educational video led by Dr. Lowell T. Midla, Merck Animal Health dairy technical services veterinarian. The five lessons in the Dry Cow Management DAIRY CARE365 module are:
Introduction to Dry Cow Management
Dry Cow Therapy
Internal Teat Sealant
Vaccination
Environment and Hygiene
After each lesson, an interactive quiz tests the learner's understanding of specific learning objectives. The module includes standard operating procedures (SOPs) for each lesson, as well as a certificate of completion to document training.
Training on accurate and consistent dry-off steps
"Drying off a cow takes only a few minutes. However, completing the steps correctly and consistently, as well as managing the cow properly throughout the dry period, can have a major impact on her performance in the next lactation," said Austin Snook, Merck Animal Health dairy marketing manager. "This module on dry cow management provides tools to help managers train workers on how – and why – to complete these critical tasks."

Merck Animal Health developed the Dry Cow Management e-learning module in collaboration with Lent Hill Dairy of Cohocton, New York, and the dairy's herd veterinarian, Dr. Tom Wakefield of Perry Veterinary Clinic, Perry, New York.

"Our veterinarians work closely with their clients to establish proper dry-off protocols that help prevent new intramammary infections during the dry period. Compliance with these protocols is paramount, so proper training is an essential component to ensure dairy workers understand and follow these protocols," Wakefield said. "This new module from Merck Animal Health is a valuable resource that will help dairies provide the best possible care for their dry cows."

Launched by Merck Animal Health in 2012, DAIRY CARE365 is an interactive, educational platform that helps caretakers enhance the welfare of dairy animals every day. This industry-wide collaboration has reached thousands of employees on dairies located across the U.S. DAIRY CARE365 sparked Merck's development of similar programs for other species, including CATTLE CARE365® for the beef cattle industry and AQUA CARE365® for aquaculture.

DAIRY CARE365 provides training for dairy farm caregivers on how to keep their livestock safe, productive and healthy – and their operation sustainable. Previously released modules cover such topics as dairy stockmanship, newborn calf care and non-ambulatory cow handling. Learn more at DairyCare365.com.
Find more content for your dairy operation.