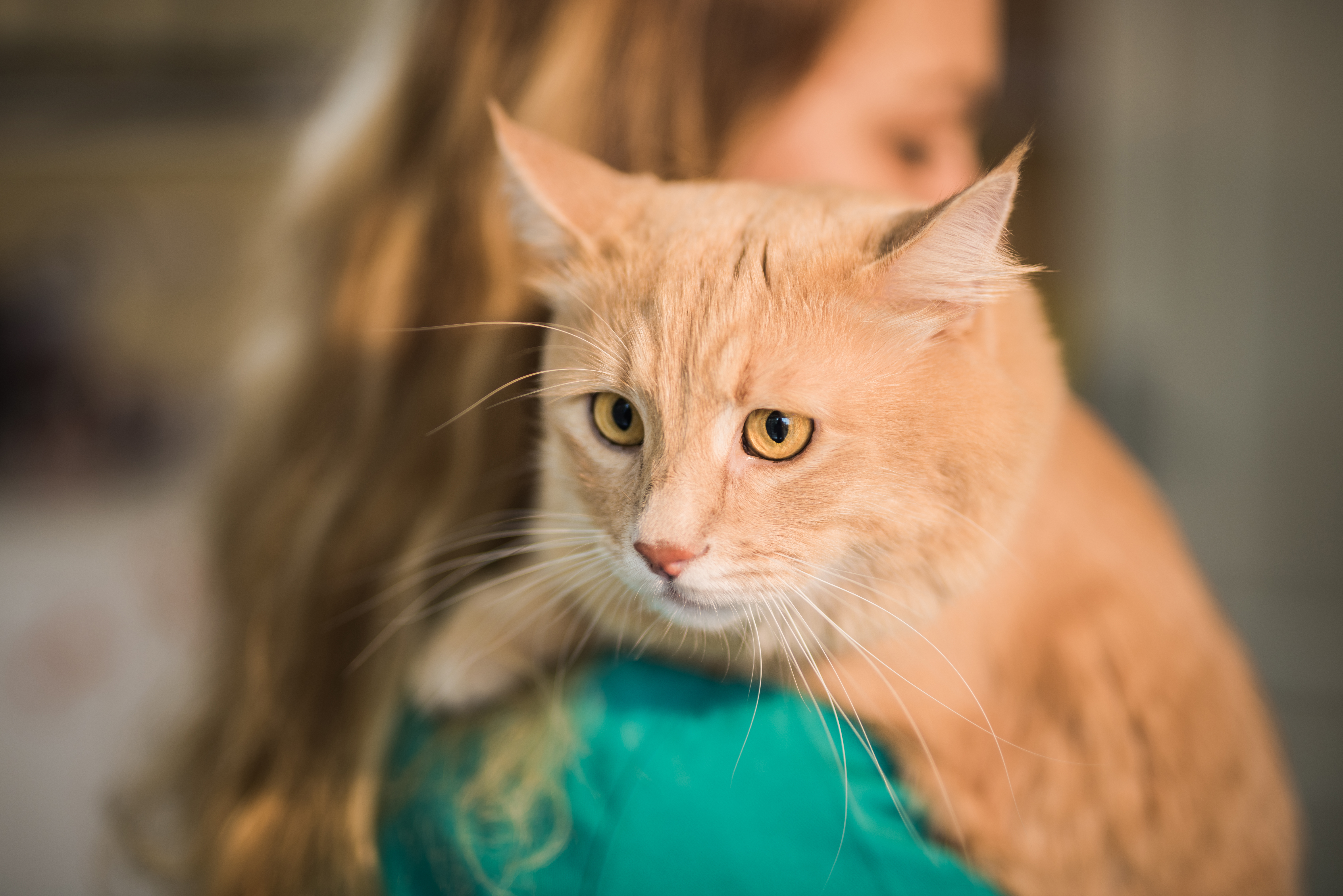 Feline Bordetellosis
Feline Bordetellosis is a highly contagious disease that causes Upper Respiratory Tract Disease (URTD) in cats.
Disease Overview
Feline bordetellosis (Bb) is a highly contagious respiratory disease caused by the bacteria Bordetella bronchiseptica. It causes inflammation of the trachea and bronchi.
The clinical signs of Bb infection are very similar to those of viral upper respiratory tract disease and there is mounting evidence that infection is widespread.
FELINE BORDETELLOSIS FAST FACTS
Easily spread through direct or indirect contact.
Transmission can occur between dogs and cats.33
The disease is most severe in kittens (where fatal bronchopneumonia has been reported).
Feline bordetellosis is more common than previously thought, with reported seroprevalence rates ranging from 24% to 79% and isolation rates of up to 47%.68
TRANSMISSION20
Bordetella spreads mostly through direct contact (licking, nuzzling)
It can also be spread through the air (coughing or sneezing)
In a heavily contaminated environment survival may be long enough for indirect transmission to occur.
CLINICAL SIGNS
Retching
Sneezing
Watery nasal discharge
Coughing
Pneumonia, inappetence, fever, and lethargy in severe cases
CATS AT RISK
Pets that come from shelters, rescue centers, breeding kennels, or pet stores
Boarding at a kennel
Pets that participate in events/competitions
Multiple pet homes
Stress factors can contribute to predisposition
MORBIDITY THREATS
In most cats the disease is usually mild and signs normally disappear after about 10 days.
The release of toxins following colonisation is responsible for local and systemic inflammatory damage for the first 3-5 days after infection.
In some cats, particularly younger animals, it can develop into bronchopneumonia and be life-threatening.
SPREADING DISEASE
Some cats may become long-term carriers and recovered cats have been shown to shed Bb for at least 19 weeks after initial exposure.
DIAGNOSIS
The presence of Bb can be confirmed by either isolation and culture or PCR on oropharyngeal or nasal swabs.
Merck Animal Health Vaccines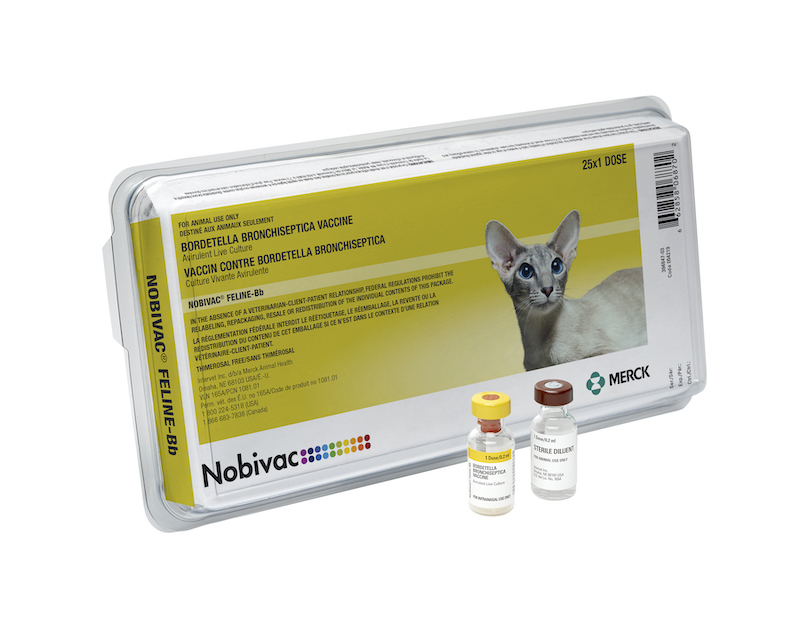 NOBIVAC® FELINE-Bb
The only Bordetella vaccine available for cats.
Professional Resources and Educational Materials
Keep your clinic and staff informed and aware of diseases and outbreaks.
Feline Sarcomas – What Do We Really Know
Guide
Summary of the latest information about feline sarcomas.
Feline Vaccination Guide
Brochure
A guide to help your pet parents understand common feline diseases and the importance of customizing vaccination for their pet's unique lifestyle.
Feline Leukemia Virus
Brochure
Educate your clients about FeLV with this easy to share brochure.